Yesterday I made it a mission to find bonsai wire. One of my threadleaf Japanese maples suffered an unfortunate indignity to a main branch this winter. It snapped clean off and now I need to train another branch in the right direction to take its place.
With the invaluable help of iPhone GPS, I ended up at Bonsai West in Littleton, MA. Why it's West and not North I have no idea as it's practically in New Hampster…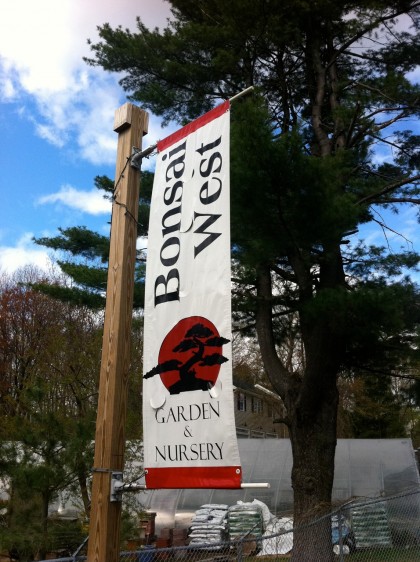 It's a lovely way to spend a gray spring morning and well worth the trip. Their bonsai yard is ohmigodlookatthat…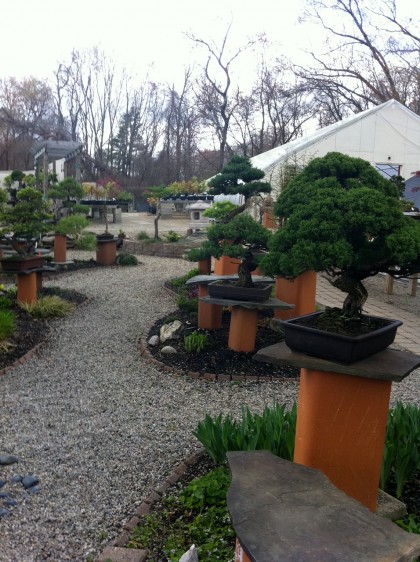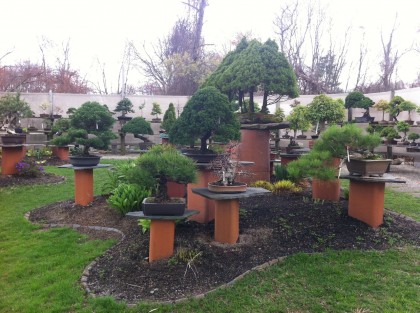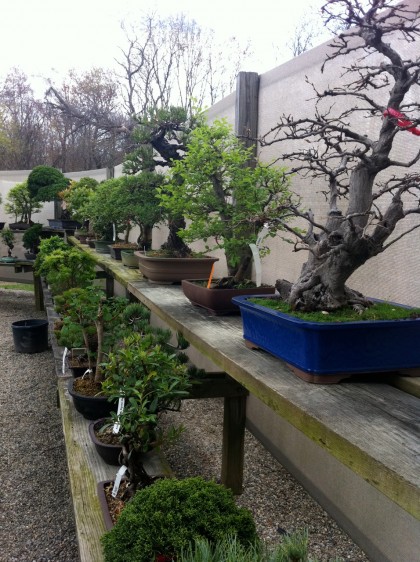 There are pines a plenty…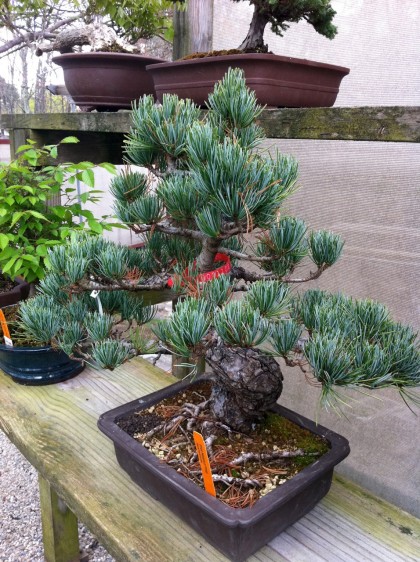 And lots of larch…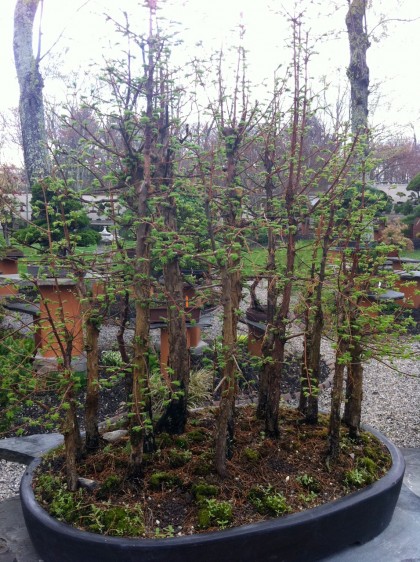 Ginkos galore…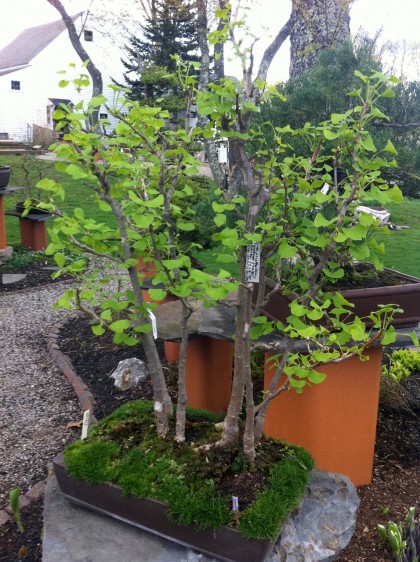 And wondrous weepers…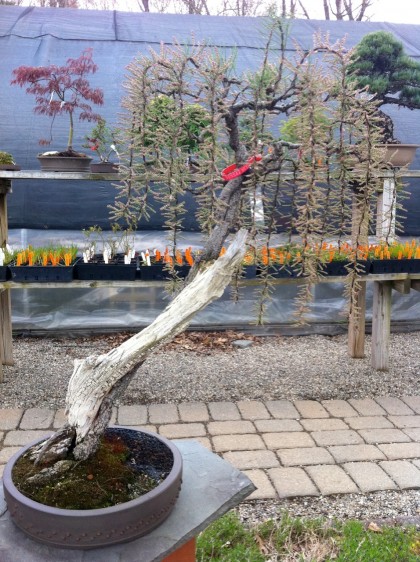 Not wots and wots of weepers but there was at weast one. And yes, I found my wire. Thank you, Bonsai West.