Pleased to report that our moat now has bridges across it…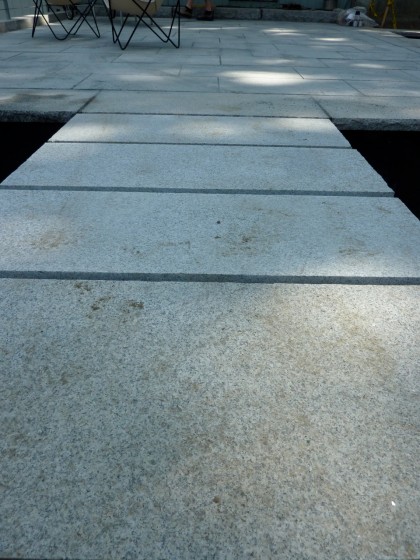 Even though we argued over granite vs. wood, it looks pretty good, no?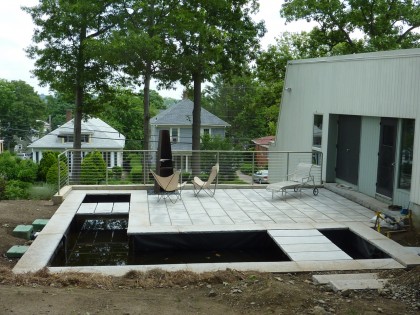 The joints of the granite cap around the edge of the pond are now mortared…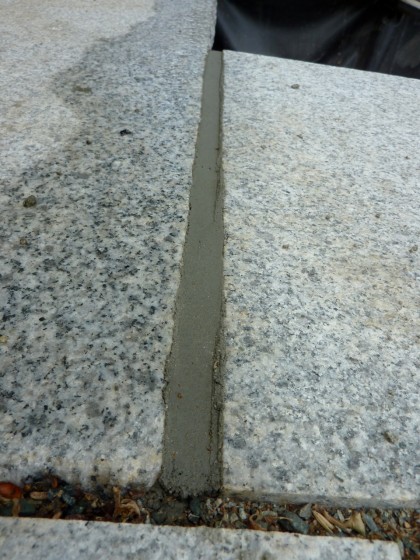 And thanks to David and Bix, the pond got cleaned out. First they sprayed down the liner and gave it a scrub with the broom…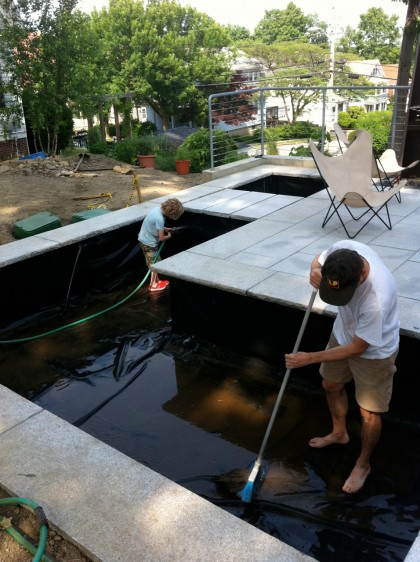 Then they used a ShopVac to suck up the last of the bilge water…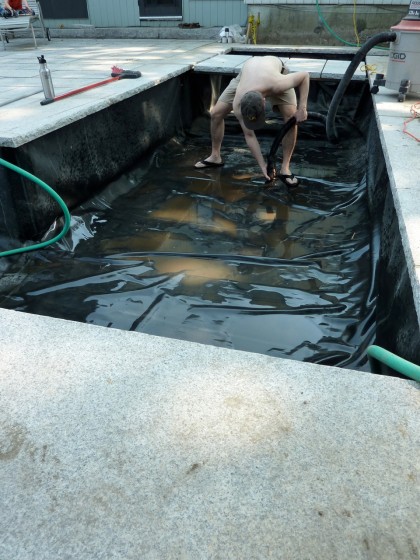 Like a big ol' bucket of the rankest Earl Grey ever…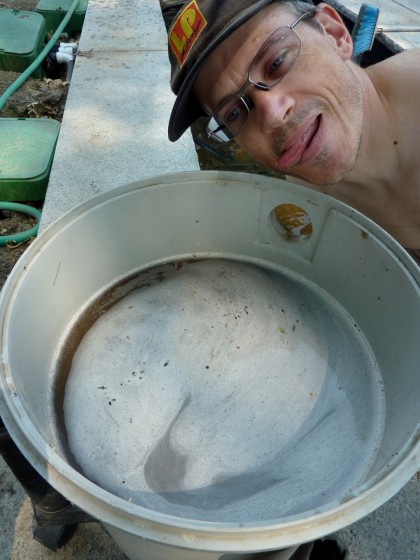 And then it was time to start filling the pond! How long do you think it takes to fill about 3,300 gallons?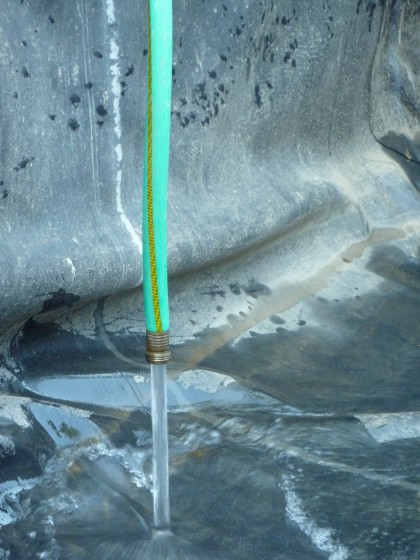 In one hour, the water was up to 6″…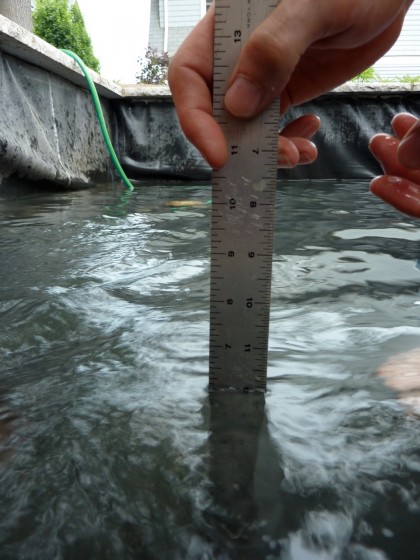 We're only going to 2′ so you can do the math. Will take a little under 4 hours when we finally finish filling it. A few issues with the plumbing that need resolving so we had to pause at 11.5″. Not officially Pond yet. Rats.
However…
There was splashing. It was 90 degrees, after all. Godzilla, Mrs. Godzilla and Minya (Godzilla Jr.) regarded the proceedings with approval.