So back to the downstairs, which is now in motion. David will tell you what he's up to…
—————————————————————————————————-
One of the aims of these renovations is to cut our energy use, ideally by 60% or better. How will we achieve that lofty goal? By making the house air-tight and by adding insulation. Lots of insulation.
We ordered 3" of EPS (fancy name for styrofoam) made right here in Rhode Island by Branch River Plastics. Not only did it not have to ship from China, they make their foam in any size you like and they put boric acid in it to keep insects out  — which is handy seeing as we discovered there used to be termites in the walls. It weighs 2 pounds per cubic foot, so it's denser than the shipping foam you're used to. It is made with air instead of HCFCs so it's better for the environment and holds its R-value over time unlike most other rigid foam insulation that slowly loses its effectiveness.
PL-300 adhesive holds it in place without dissolving it, don't use anything that isn't labelled specifically for foam…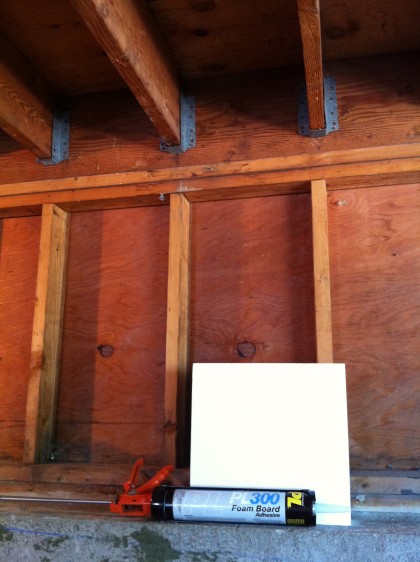 We had them cut pieces to fit between the floor joists…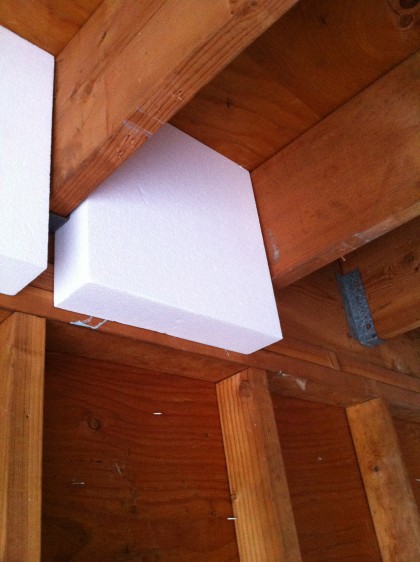 I wrapped it around the short walls on either end of the main space…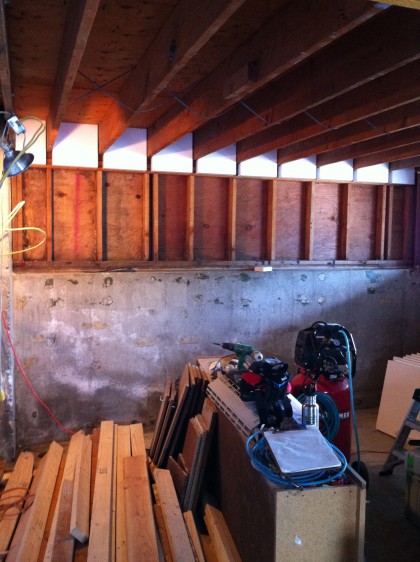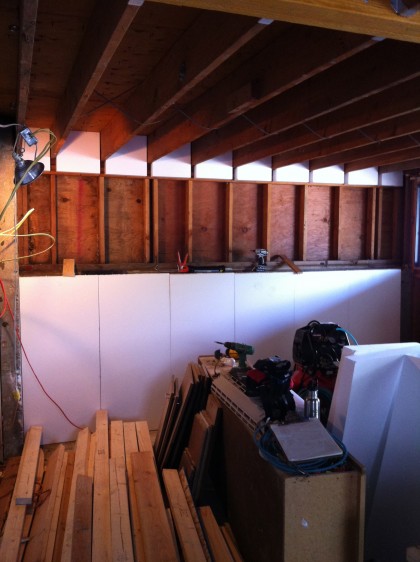 The wood-framed walls on top of the foundation receive two layers of un-faced fiberglass, here's the first…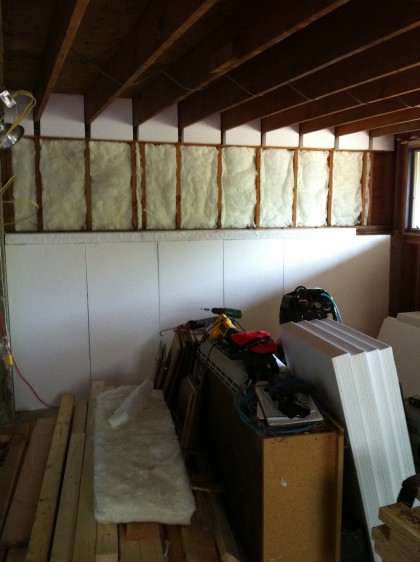 When it's done, the bathroom should be warm and cozy…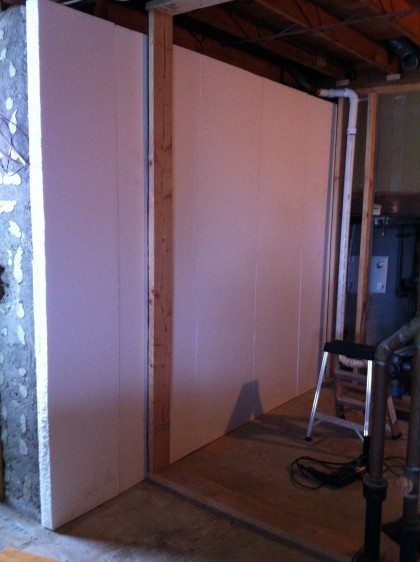 I ran beads of the foam glue between the pieces to make them one big layer…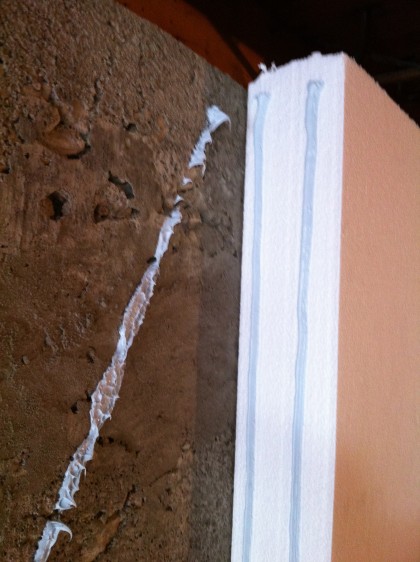 Special tape seals the deal…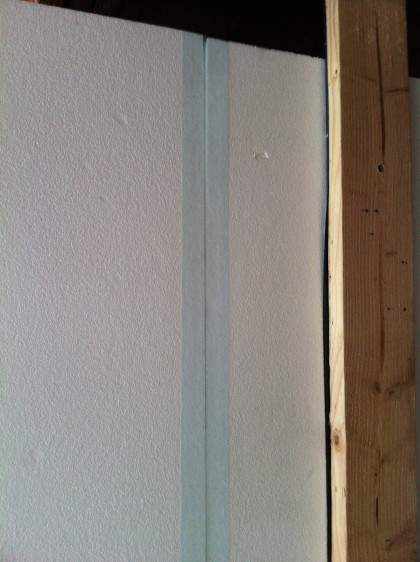 I'll be adding 3/4" furring strips screwed to the concrete. They'll give us something to attach the sheetrock to, create a bit of air space to allow moisture to get out and give the electrician a place to run his wires. All that coming soon!
Tags: concrete, energy efficiency, green, insulation, remodel, termites