Not much going on the last two days. Remodeling paused but hopefully picking up again on Monday. Did I mention we're just days away from the one year anniversary of getting our building permit?
In the meantime, I went outside and tested that macro lens I got David for his iPhone. Wow…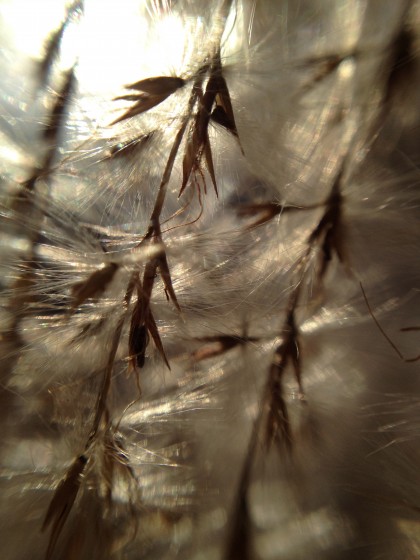 Super closeup of the seeds on my Miscanthus sinensis 'Morning Light' — in the wind, no less. Nifty. Looks like I'll be stealing that lens from David frequently.