The sheetrock saga continues but it's closing in on the end. Today the QuietRock got sliced and diced some more…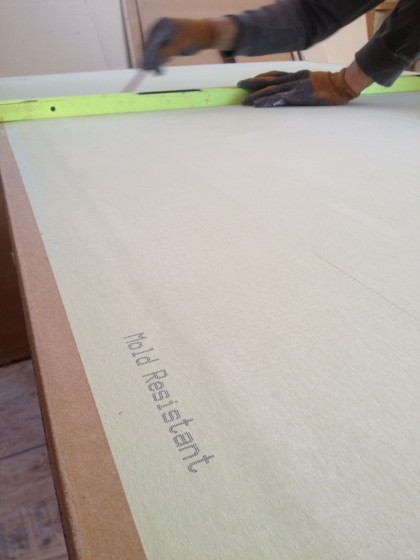 The inset that will house the future desk and built-ins is done now…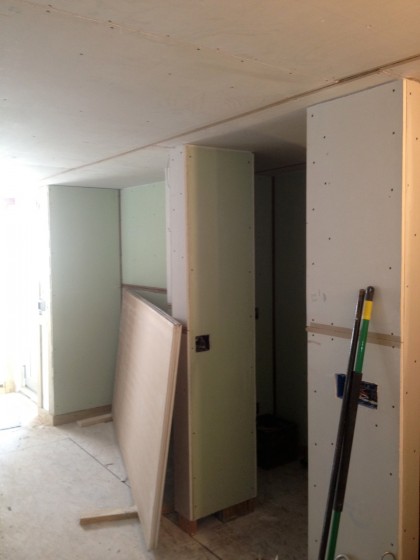 See that pillar wall there with the boards leaning up against it? Can I just quickly remind you that this was the spot where the new concrete and new column went in last spring?
Just behind that, the wet bar is fully clad now. As are all the living area walls. The only bits remaining are in the bathroom and under the stairs.
Which leads us to this:  fisheye views of downstairs…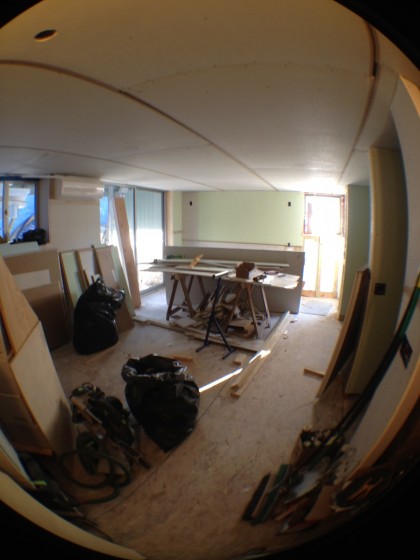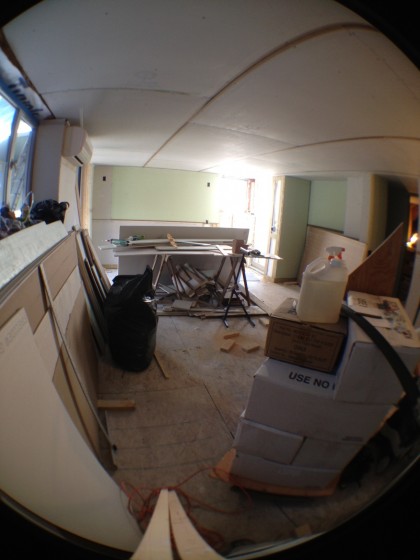 I got David this awesome olloclip for Christmas — it's has quick-connect fisheye, wide-angle and macro lenses for iPhone 4 and 4S. So fun!
Tags: gadget