No wasting time here. Now that a color decision is made, the deck-end of the house where the siding was removed can finally get closed up and the tarp can come down…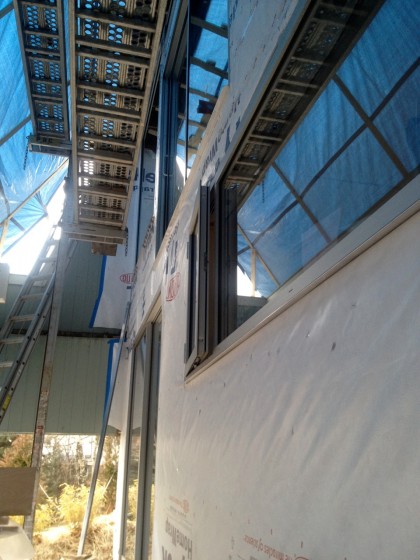 As mentioned, the redwood that was on this inset was removed so the new windows and slider could get installed. Eventually, that painted redwood will be planed clean and added to the outer envelope of the house — later in the year.
The new cedar for the deck-end inset…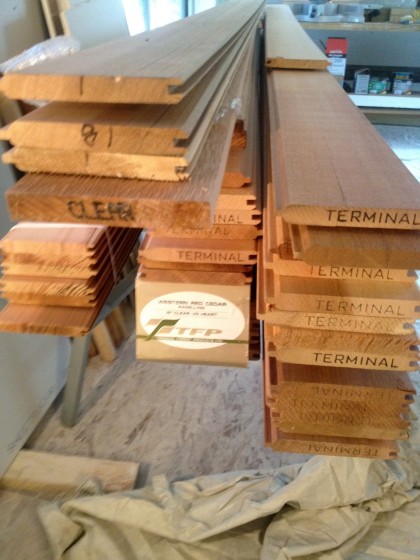 … got a healthy coat of stain yesterday, front and back, by David and Joe.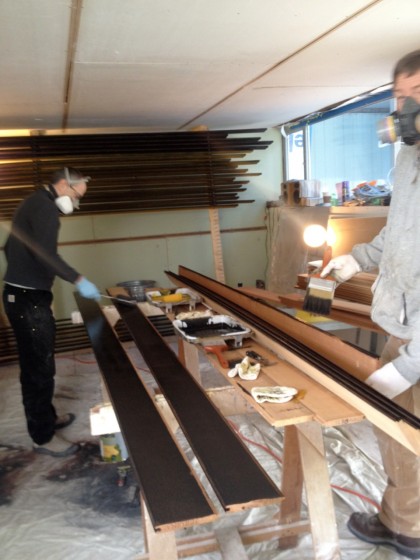 It's winter — too cold outside for the stain to dry. So the stain had to be applied indoors. The vapors were wicked awful, even with respirators on and all the windows and doors open…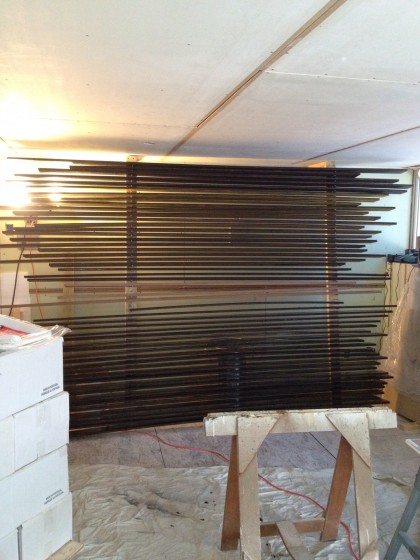 After a night of airing out on the drying rack David whipped up, the siding should be dry now. The stench isn't so bad today.
Next up: the new siding goes on the house. Then we get to live with a temporarily odd sage-green and grayish black color combo until the rest of the siding gets tackled. Yay!
Tags: paint and stain, remodel