Temperatures are unusually warm for March in New England — 72 degrees yesterday! So of course I put on my shorts and started prepping the garden for spring. I actually cut my grasses back last week…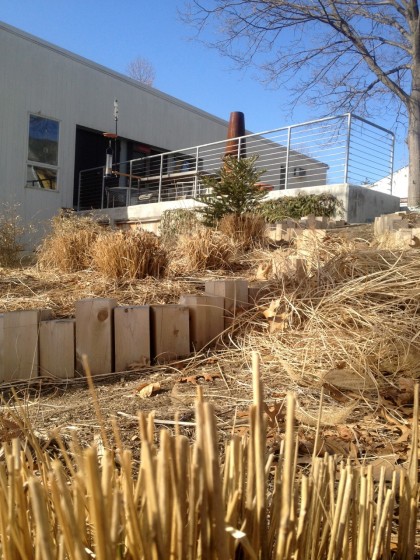 My Miscanthus sinensis 'Morning Light' and Calamagrostis x acutiflora 'Avalanche' grasses were already sending up green shoots. Doh!
The Nassella Tenuissima (Mexican Feather Grass) actually looked like this the entire winter…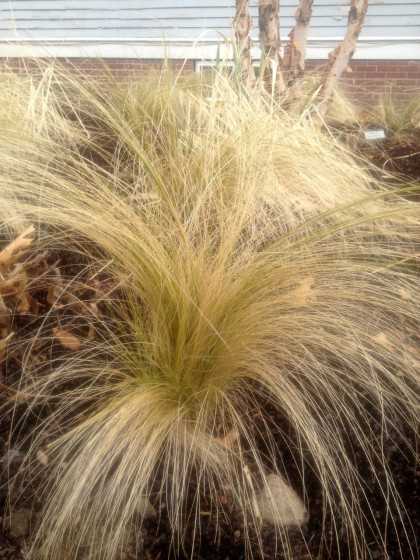 Green in the center! That just goes to show you how oddly mild it was here.
Cut back all the Hakonochloas, as well. They likely won't show growth until some time in April.
I won't bore you with more grass cutting — I'm sure that was more than enough to do the trick. But did I mention that last August I bought a Mission Black Fig? Oops, sorry. I protected it the same way I did the Musa basjoo banana last December, and uncovered it yesterday.
White tarp (to reflect rather than retain heat) came off…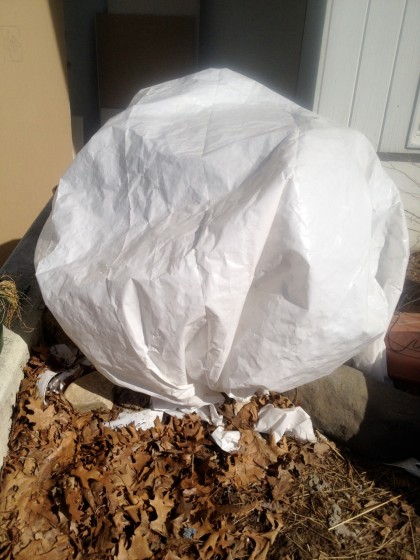 That revealed the crazy cylinder that David's going to sink out back in the ground to cover the pond pump…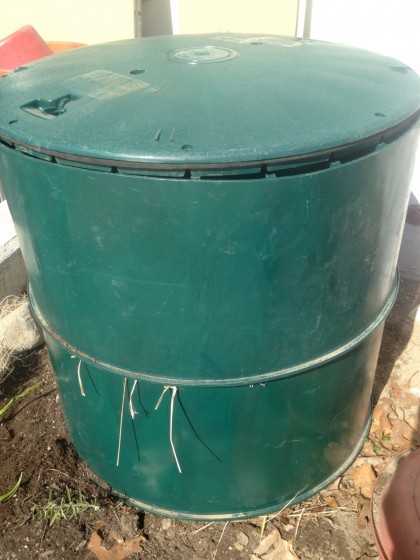 Then I pulled out the straw I stuffed in around the branches…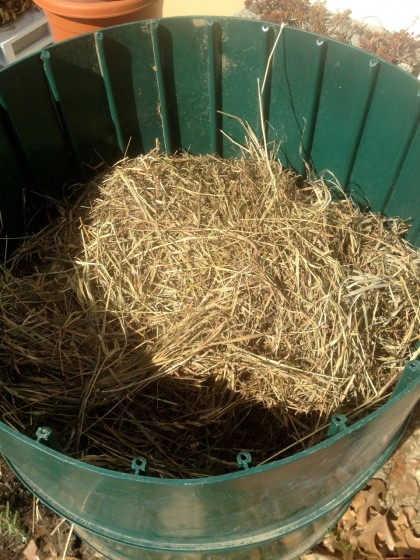 And lookie dat! There's my tiny fig tree!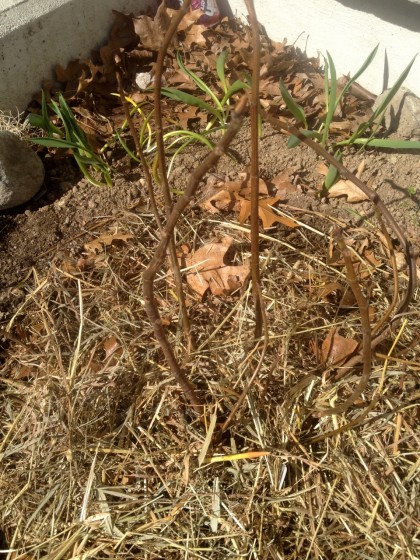 Doesn't look like much, I know. And it's not, yet. I'll have to reposition this to give it more room, actually. Given its southern position against a warm wall, it should be able to make it through in a New England winter — theoretically, and if I protect it every year. We shall see.
I'd better get out there and uncover the banana.