Progress, people! On the front of the house, Joe and David made and added the flashing to the upstairs windows and slider to match what they did on the lower level…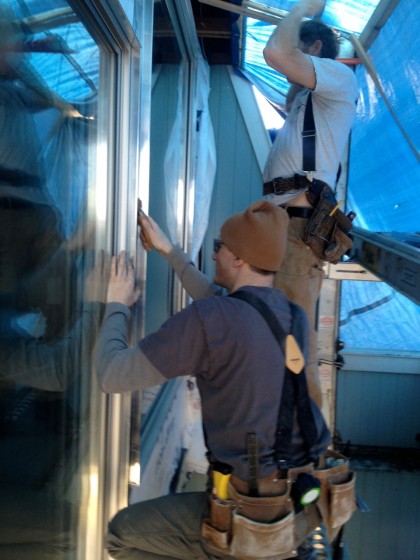 And now the siding is done, top to bottom…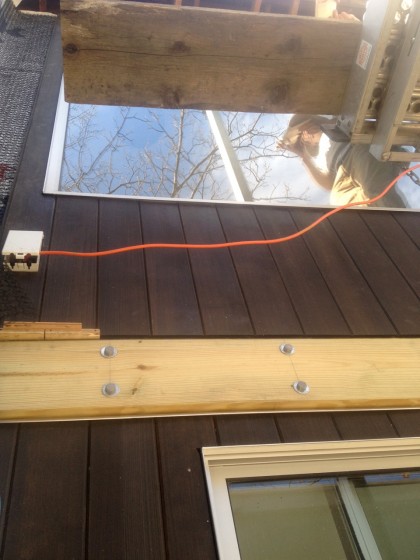 Wait, is that SUNSHINE reflected in the upstairs window? IT IS!
The blue tarp that's been up since well before Thanksgiving finally came down!
One…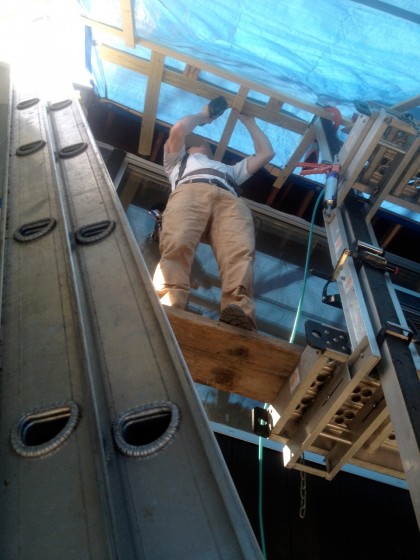 Two…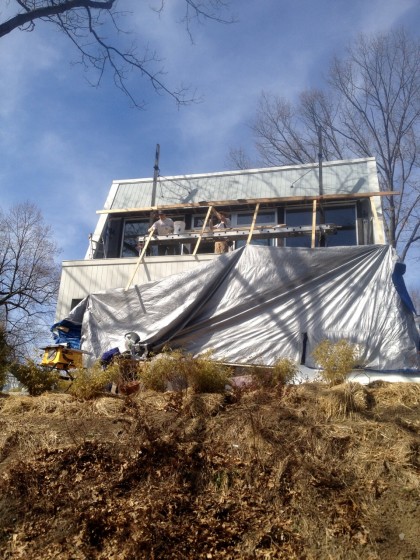 Three! No more tarp!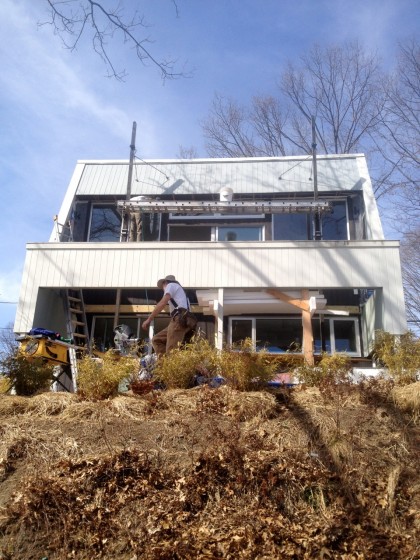 I can't tell you how happy I am to no longer be in the abyss!
Next: the soffit will get closed up…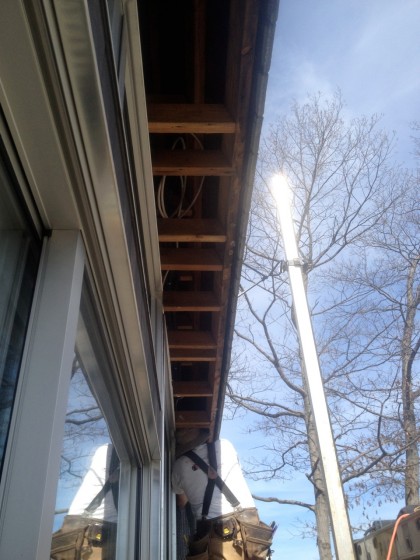 After that, David and Joe will turn their attention back to the downstairs. They're going to install the cork on the floor and ceiling. Then it will be time to rebuild the deck.
I still can't get over being able to see the view…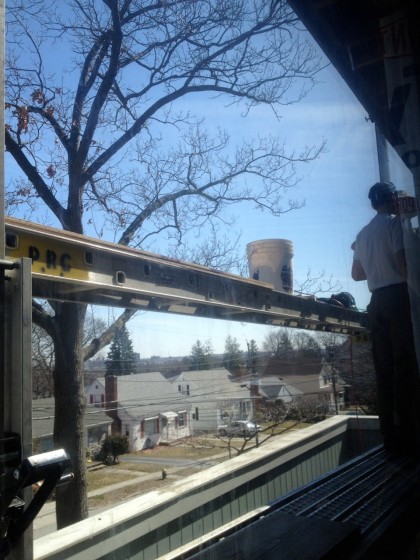 Just in time for spring!
Tags: deck, paint and stain, remodel, windows and doors