Want to see something that turned out perfect? The floor and ceiling, finished. TA-DAAAA!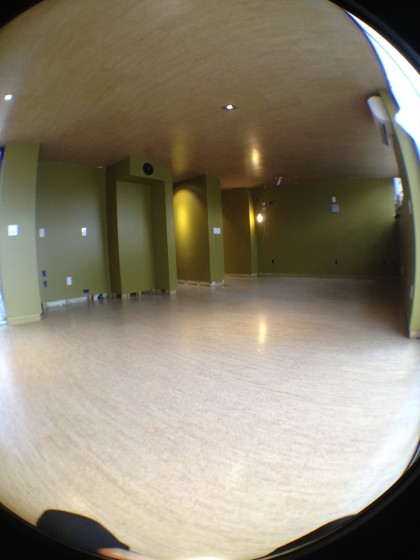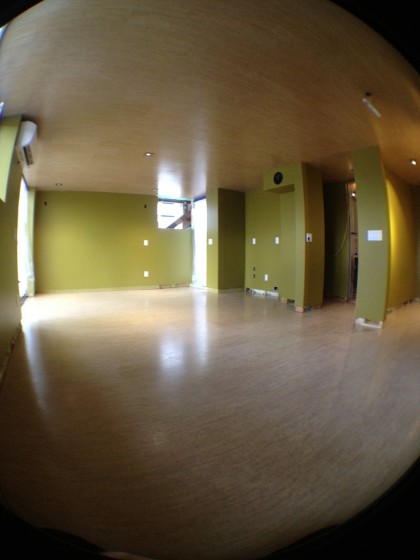 It's so great when a project turns out the way you hope it would.
And now that that's out of the way, want to see something that turned out craptastical?
Sure you do…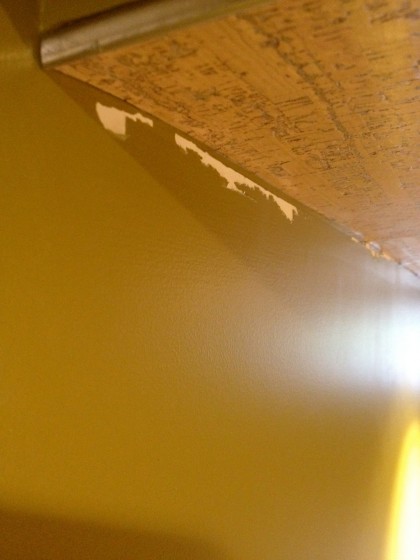 Yup, when the plastic held on by the paint-friendly blue tape was pulled down, it took the brand-new paint job with it. All. the. way. around. the. room.
FFFFFFFFFFFFFFF…
Why did the paint fail? Who knows. But one thing is for sure: it's not a simple fix. It probably means sanding and another full coat. Kill me now.
Tags: cork, flooring, paint and stain, remodel