Our regionally specialized grass seed just arrived!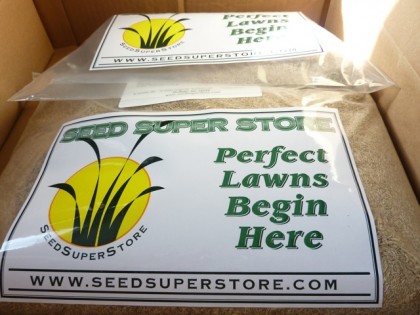 Guess it's time to rent a spreader and a roller and get our other side always greener growing. Now how do we keep the birds from devouring all the seed? I read that I should put stakes in the ground and tie shiny streamers to them that blow in the breeze to scare birds away. Even if it works, which seems unlikely, no squirrel will fall for that.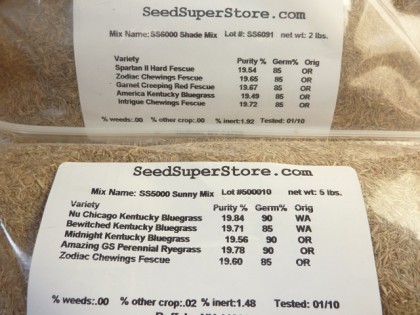 Mmmmmm, Zodiak Chewings. Sounds like something a squirrel would adore.