One huge step for mankind: we've chosen our patio material. WOO HOO! I know, I know — honestly, who cares? We deliberated over which kind of stone would work best for our ongoing patio drama. Bluestone, eliminated. Three granite samples, under review…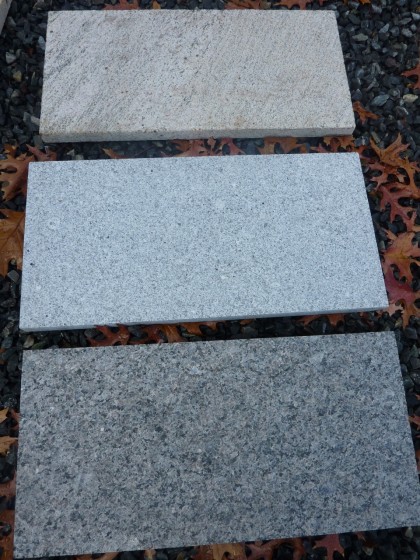 CALEDONIA GRANITE
Browns and greys, flecks of black. Appearance overall is a warm grey. Probably from Canadia. That's right, I said Canadia. Humor me. The darkest of the options. Large flecks of … mica? You know, the shiny bits. The roughest, crunchiest grooviest of textures among the options. I like it. David's least fave.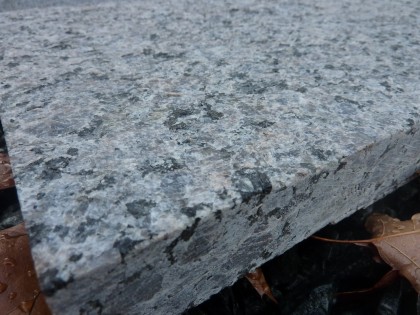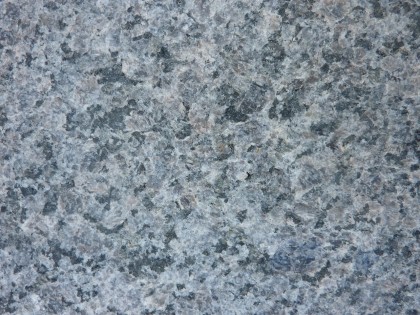 GREY GRANITE
Very light grey with flecks of black. Looks like the stuff every curb in New England is made of — may be called Chelmsford? From the U.S., probably quarried not too far from here. The lightest, most uniform and smoothest finish of the bunch. Classic. David's favorite. Not as expected as bluestone but of the granites, it's pretty familiar.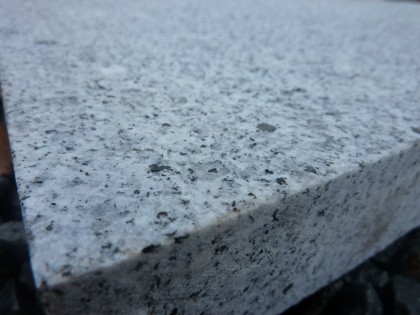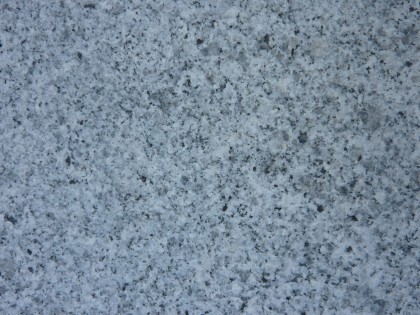 SANDY POINT GRANITE
Beige to tan with gold and grey flecks. Very warm, almost Mediterranean. Couldn't find out where it's from. Fairly porous. Not as smooth as grey granite, not as rough as Caledonia. We think it's pretty but too yellowy for what will eventually be our grey house exterior and grey concrete retaining wall.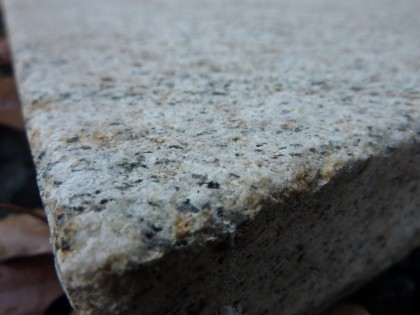 THE DECISION
In any other case, I'd likely say Caledonia. But in the interest of keeping things minimal and modern, I'm going to agree with David on this one and say basic grey granite will work fine for this project. Pairs well with the light concrete we already have in the backyard. And after all, the patio material shouldn't be the star in this case, just a supporting character. Make that affordable supporting character.
Would just like to add that I never would have considered granite as a contender  — am completely anti-granite when it comes to the inside of the house. Granite countertops? Blech. Oh the irony.
Next step: firming up the layout and pool details. And to play us out, Louis Jordan and his swingin' band!