UPDATE: In yesterday's post I reported that David was about to launch into concrete cutting. So exciting. But not so fast. Instead, he's building walls that aren't in the plan…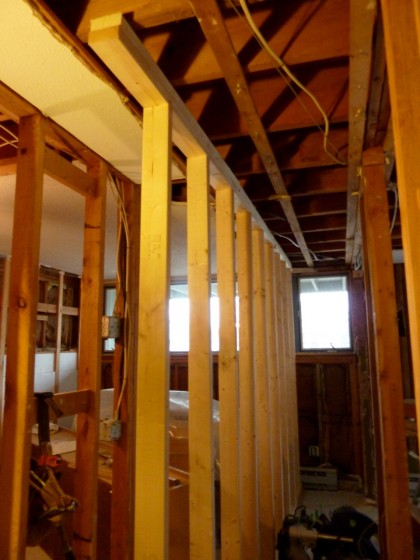 Support needs to be added to either side of where the new column/footing are going in on the right. You know, so the livingroom above doesn't crash through. Although it looks like a crazy man is building errant walls in the middle of the room, that's not actually the case. It's just necessary construction before the necessary construction. Got that?
A termite update coming as soon as I can get it whipped up!
Tags: construction, remodel