This jumble of oversized logs has been sitting in a vigorous bunch of weeds just outside our front door since the oak tree was chopped down in the spring…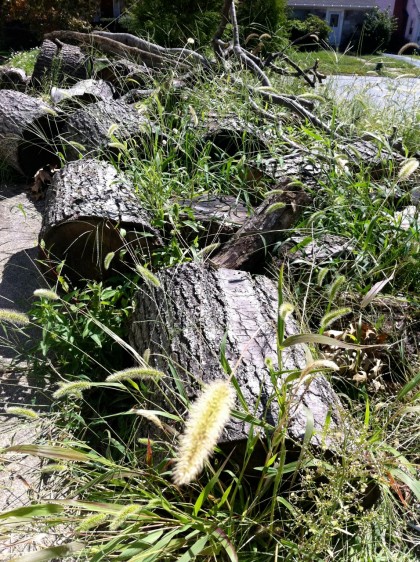 Makes a great first impression on those intrepid enough to approach our front step. Today, Mr. Bettridge rented a log splitter.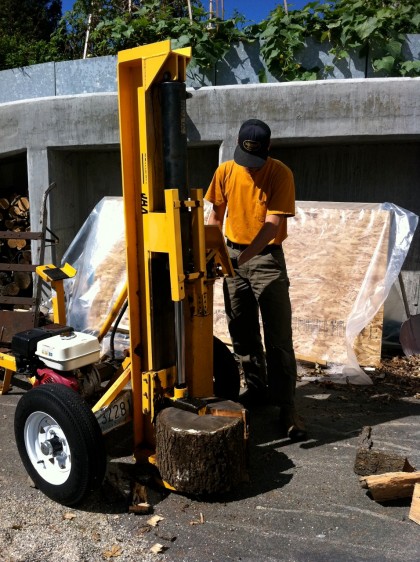 Slices through those giants like buttah. I am pleased to see them join the others in the wood pile. Next year, my friend… next year you keep us warm.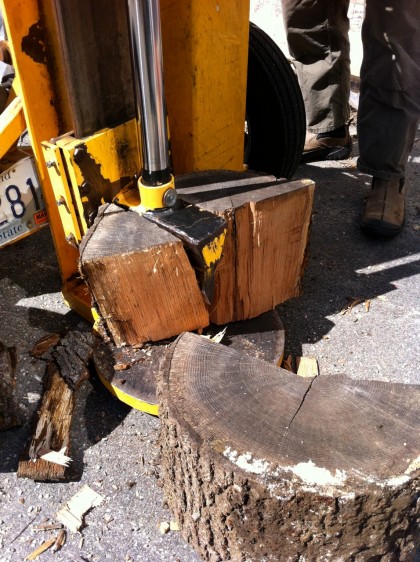 Tags: mess