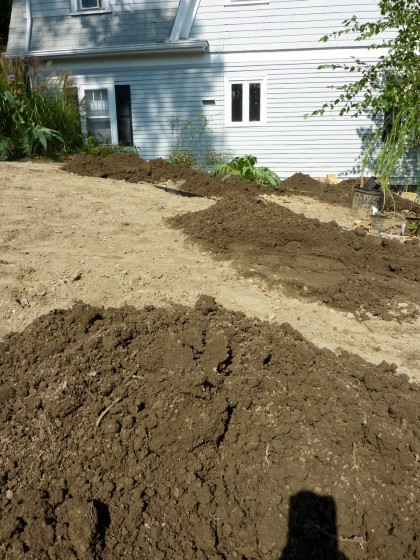 Okay, not really. Those are piles of new loam that the crew is laying down today so we can finally have a little bit of grass. Yay! No more dirt washing into the pond! We hope.
The last of the steel edging was put in to separate the grass from the planting area…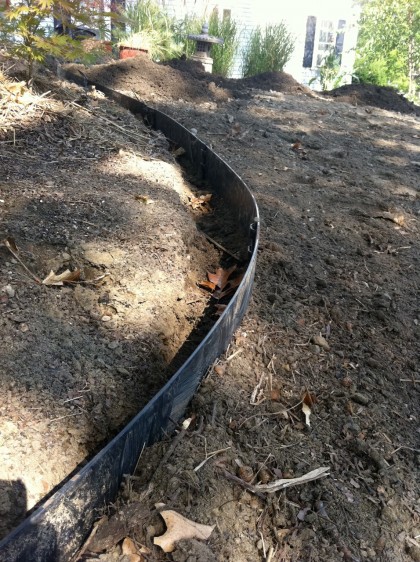 Before the screened topsoil and compost came roto-tilling — better aeration for fledgling grass roots…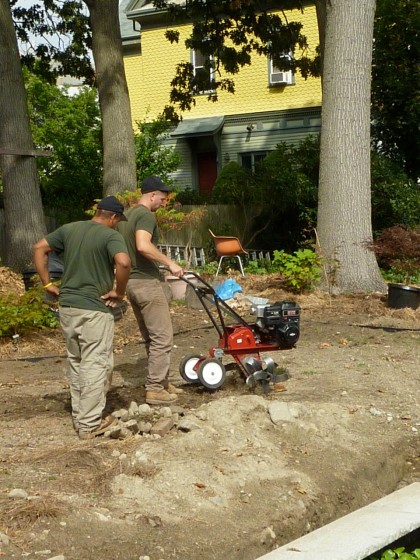 The border around the house is finally complete. It went from this…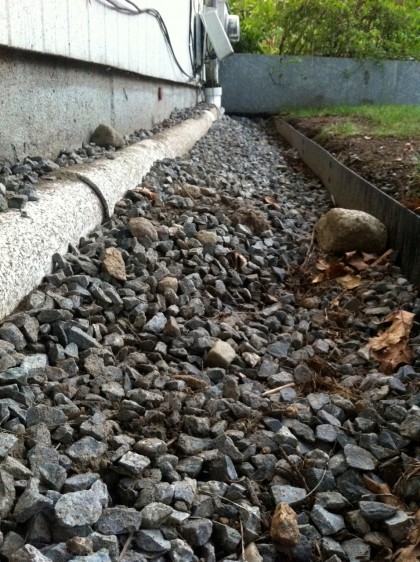 To this…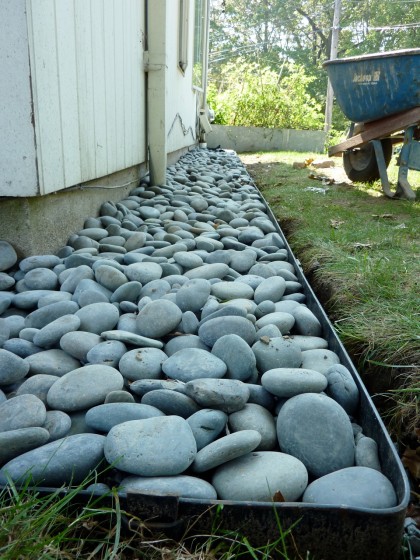 Mexican beach pebbles from The Stoneyard now top off the crushed stone. Picture this up against siding with a dark grey stain instead of light sage…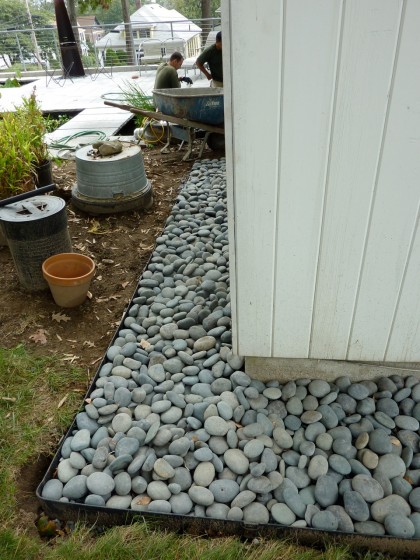 Looks great, right? Better shots when all the soil is in.
Tags: garden, landscaping, stone