I suggest you click this image so that you can see it slightly biggified…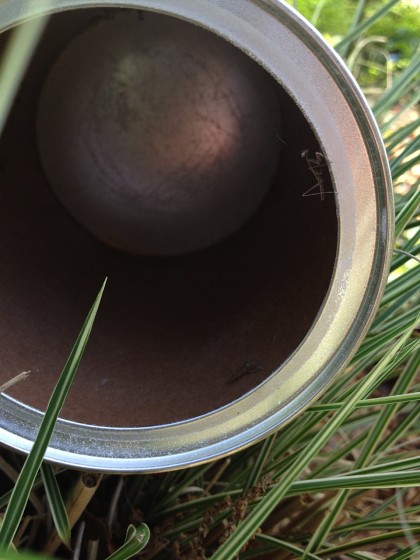 On Saturday, I went to the Casey Farm sale and met up with my friend John, who somehow lost a praying mantis egg case in his Honda. With the warm temps, they hatched, of course. DOH! So we chased them around the car with containers. Managed to wrangle 15 to 20 to bring back to the rancho.
Hopefully a few will survive to help rid the garden of aphids, moths and whatnot. Welcome to the family, mantid kids!
In the meantime, I'm busy planting my veggie haul…