You'll never guess what Bix and I discovered this weekend! Butt-thra, our monarch butterfly, had babies!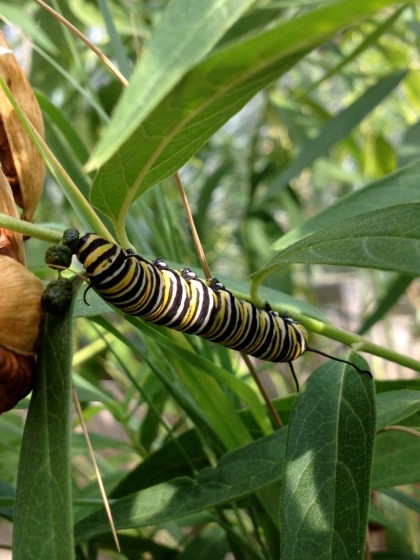 Here it is just 20 days later and the eggs that she laid on our butterfly weed have already hatched and grown. I had no idea it all happened so quickly!
After I spotted the one above, I came across a few more babies a little while later…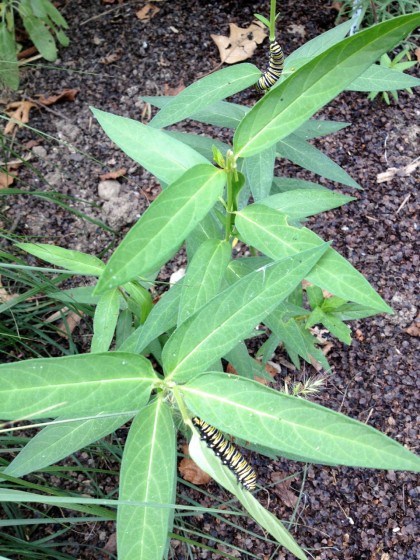 What you don't see is a tiny caterpillar who hasn't made its way into view yet. So four babies counted so far!
From what I've learned, there are three generations of monarchs during the warm season. The last generation — the one born in August-September — is the one that makes the 2,000 mile flight to Mexico. That makes these fellas future travelers.
Isn't that exciting?