Our monarch butterfly is still cooking on days 8 and 9…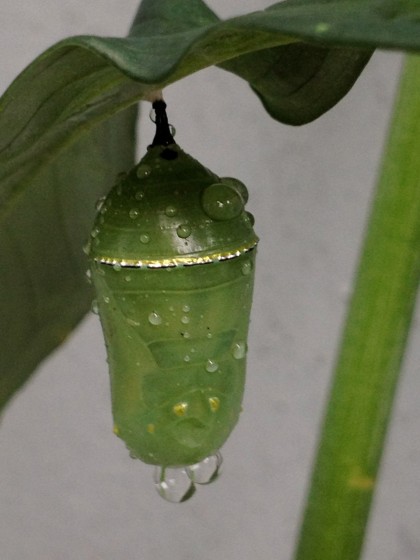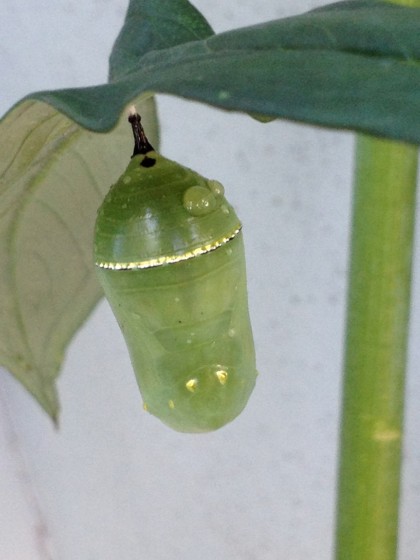 I let our very rainy weekend stop me from snapping a shot on Day 7. But I have a feeling our friend looked quite similar to the above.
So is Tuesday hatch day? It will be 10 days since she climbed into position and that's supposedly how long metamorphosis lasts. I may have to hover over her all day tomorrow to capture her emergence!