Not too much to show yet but this should give you an idea of how the downstairs bath is coming along since we last checked in. First, Mark "mudded" the walls of the shower — mud is basically a sand and cement mix used for setting our porcelain tiles …
I'm sure there were steps that I didn't catch on camera through most of this time-consuming and exacting process. It's a tiny bathroom with tiny tiles that require a bit of concentration… I don't like to interfere too often.
After the mud dried, the first tiles went on…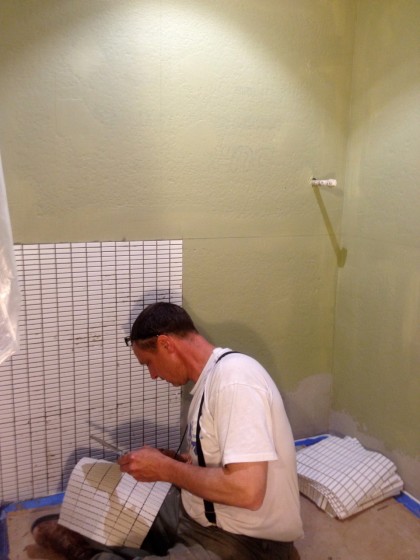 And by the end of the day yesterday, a roughly 3′-band all the way around was set…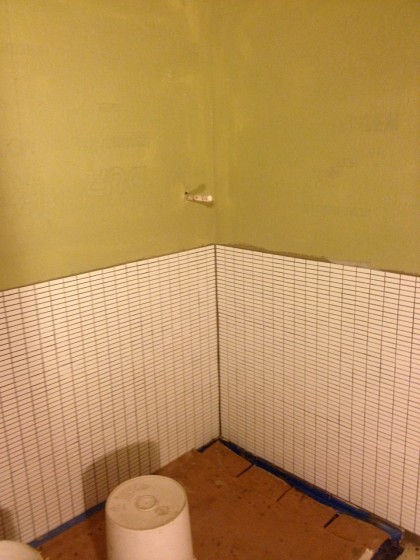 Nowhere near finished but it's well begun. Thanks, Mark!