Just spied on my recent getaway to the Berkshires: two drooltastic modern benches at Berkshire Botanical Garden…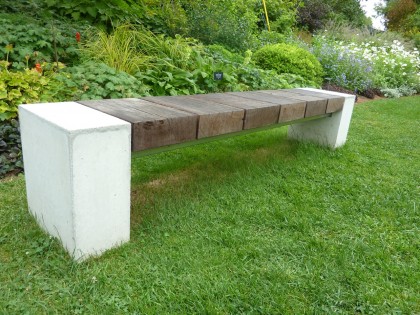 Designed by Douglas Thayer, "Baseball" (as this bench is curiously called) is made of reclaimed Greenheart, reclaimed Ipe and concrete. Looks like it could stand up to a New England Nor'easter. It's a work of art you can sit on. Have I mentioned lately how much I love concrete?…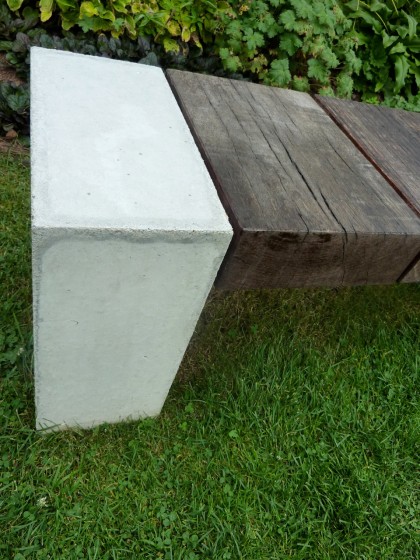 Underneath, there are two metal crosspieces… maybe steel?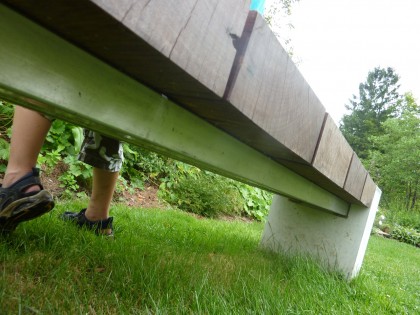 Clearly seen through the wood planks…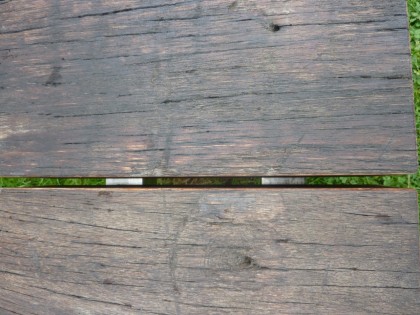 No prices on his website. Dare I email him and find out how much such a piece might cost? I'm afraid.
Around the corner from Baseball sits this beauty…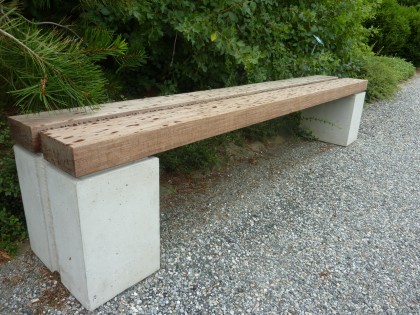 Couldn't locate a name or description for this one, but it's obviously another creation by Thayer. Similar minimal aesthetic and concrete + wood design. The spots are raindrops, btw.
Here's a closer look at the detail between the planks and on the concrete supports…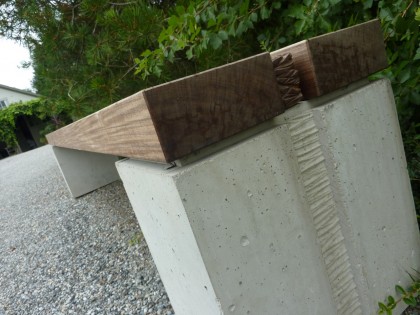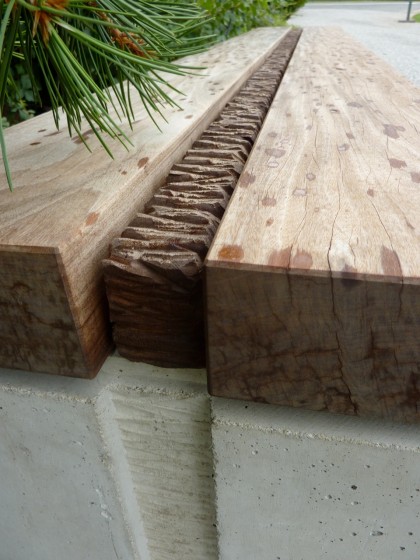 There were lots of benches on display at Berkshire Botanical as part of their Garden Bench as Sculpture show, but those two were my favorites. Simple. Solid. Honest looking. According to their website, the show ends September 17: