OMG, completion of bunk bed is finally underway!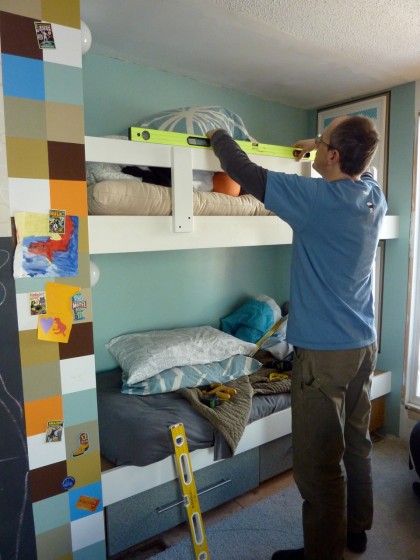 It only took 10 months to get back to it but now it's actually happening! I guess last year's February post turned out to be a cliffhanger. But lookie…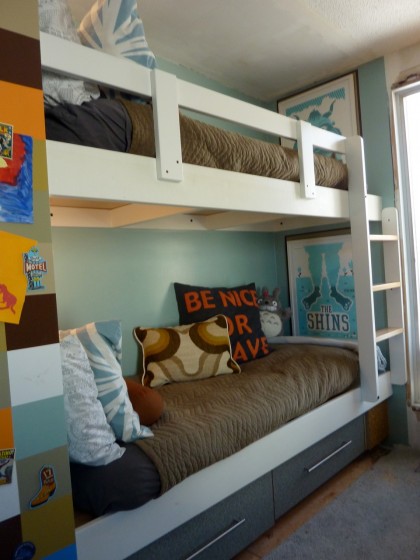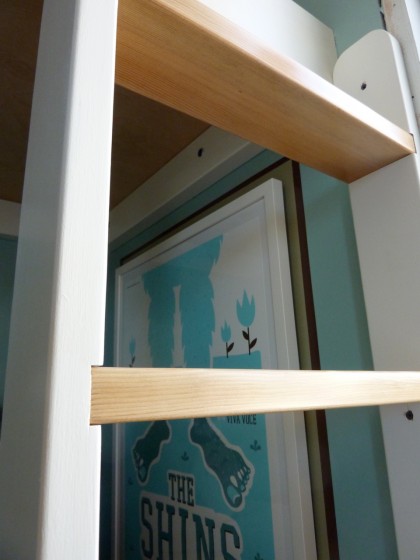 I like how the wood treads echo the wood on the bunk above. Good work, David!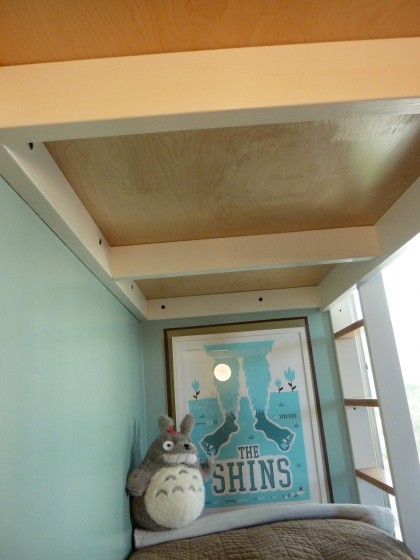 (Shoulda straightened that poster before I took the picture, eh? Oh well.)
Maybe in another 10 months we'll get around to finishing the ceiling, floor and trim. *sigh*