I mentioned the other day that our custom flashing deserved its own post. And so be it.
Joe and I examined the details we received from the architect and came up with three profiles to flash all the door and window openings. Joe is an expert at keeping water out of houses and he suggested using metal .040″ thick for its longevity. We chose mill-finish aluminum so it would blend in with our clear anodized aluminum window and door frames. [It's also available in white, bronze (really just brown) and green — and it's paintable — we won't be painting ours.]
I left the ordering of the flashing a bit late and ended up having to pick up 4′ x 10′ sheets of aluminum at Beacon Roofing. Now .040″ doesn't sound that thick (it's just over 1/32″), but it's stiff enough that Beacon couldn't roll all three aluminum sheets together! I delivered the sheets to James at Renaissance Cornice. We went over the design (drawings below) and he bent them up on his CNC metal brake the night before we needed them. The night before! Man. Thanks, James!
The window flashing turned out pretty great…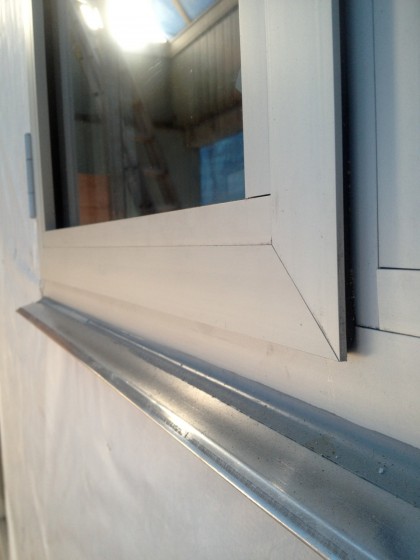 Here's the concept showing how it will extend over the siding which isn't back on the house yet…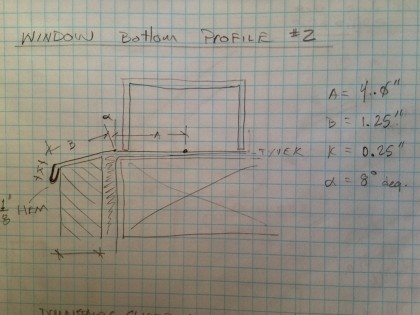 The flashing for the sides and top of the openings will align with the sill flashing and make a frame around the doors and windows…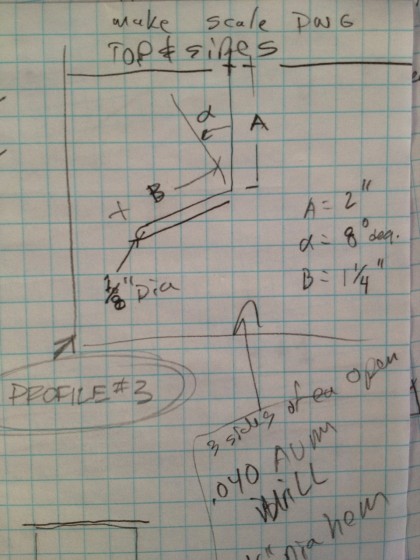 Because the downstairs slider opens onto a patio, we took extra care to install it in an even more waterproof manner. Joe designed a clever interlocking flashing system…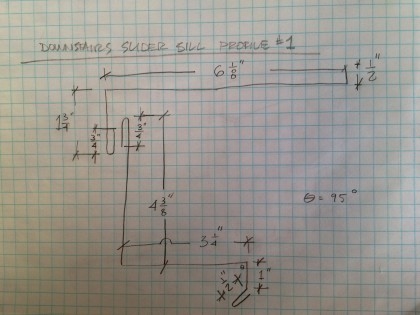 One piece goes up the face of the house and then under the bottom of the slider where it will get bent up to keep out any water that makes it in there…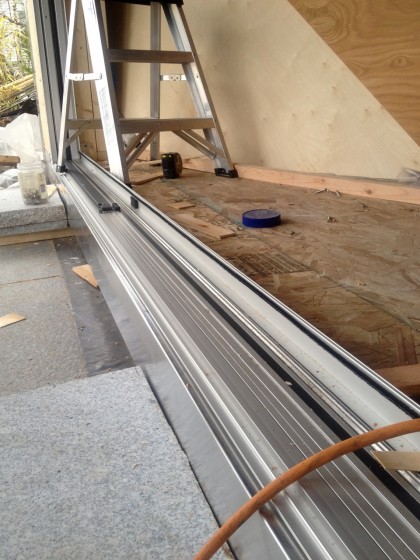 The other piece goes down the face of the house and then tucks under, shedding water onto a large piece of lead flashing between the wood framing and the concrete slab. Why lead? It lasts forever. The concern is with the ground so close, snow and ice could build up and then melt and sneak inside. We'll use this same profile for the rest of the exterior doors on the house.
Tags: construction, remodel