David reports in again from Tim's remote Smithfield woodshop with visual proof of progress. Right now, it's all about edge taping the walnut cabinet parts.
First, he rigged up an edge-taping management system…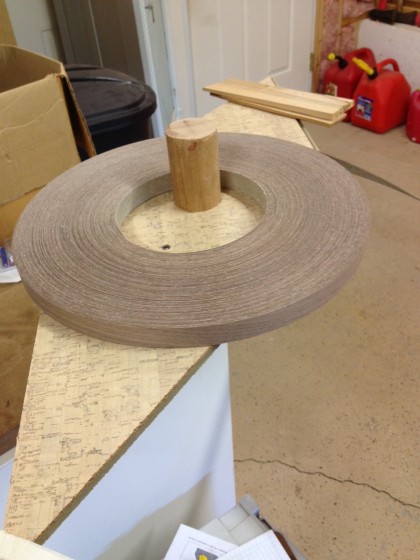 Then he whipped up a way to hold the cab parts steady…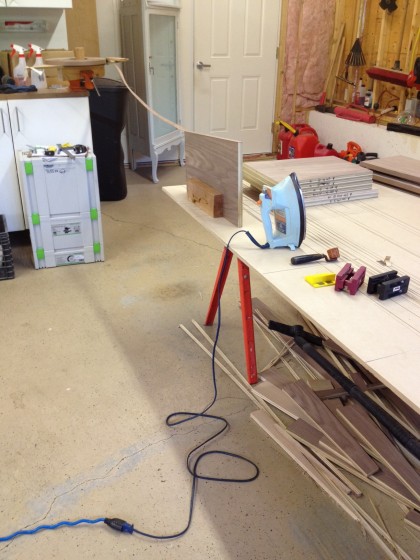 Then he applied heat…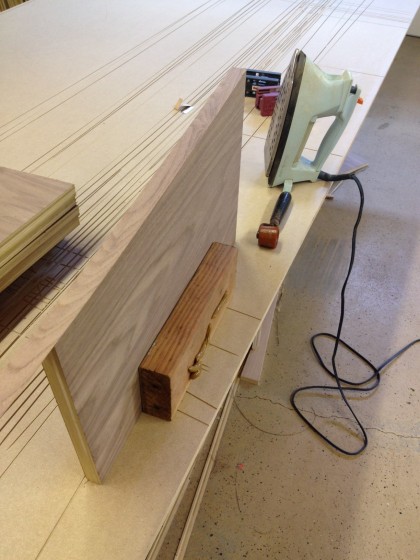 Trimmed off the excess…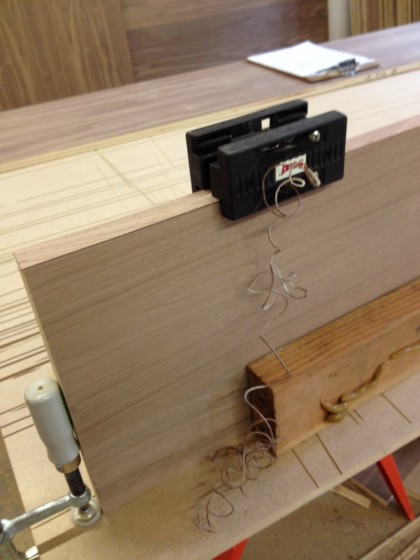 And VIOLA! Edge taped.