On Friday, RI Glass delivered and installed the shower glass and mirror for the downstairs bathroom…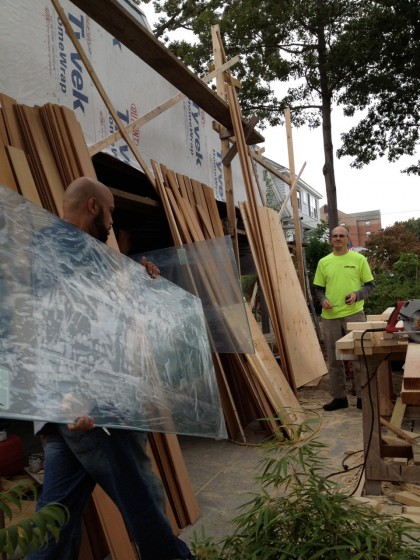 The bathroom mirror was installed atop an electronic mirror defogger. It has a heating element to keep the area above the future vanity from fogging up when you take a shower. That's my clever boy for ya…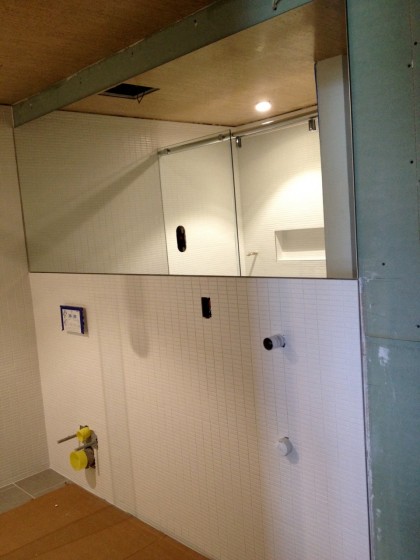 The oval hole in the glass at top is where the lit shaving mirror will go. Below that will be a regular electrical outlet…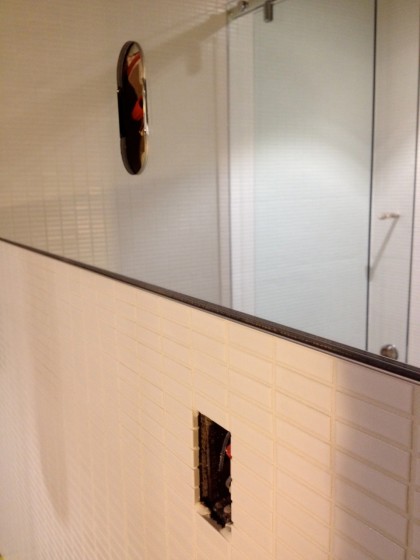 Nice, clean aluminum edge divides the glass from the tile…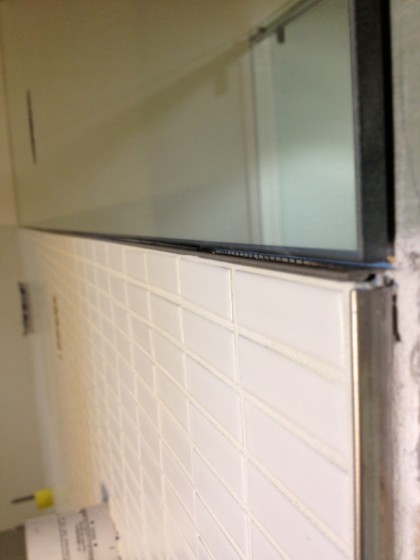 I think I posted this once before, but here's a reminder of what this wall will eventually look like…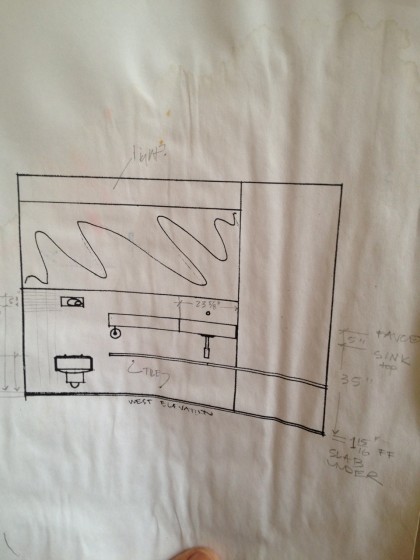 At the risk of being repetitive, let me remind you of this:
A walnut box/countertop will be open on the end next to the toilet, so we can stash magazines and toilet paper rolls. (No toilet paper holder like in the drawing.) A walnut shelf will stretch from under the sink to the corner of the room where it becomes a bench. Behind the bench is a floor-to-ceiling wall of walnut with a few hooks up high for hanging clothes.
Over on the opposite wall, the shower got its new frameless shower glass. Hard to get a decent shot in this small bathroom but you can see it's finally looking like a bathroom!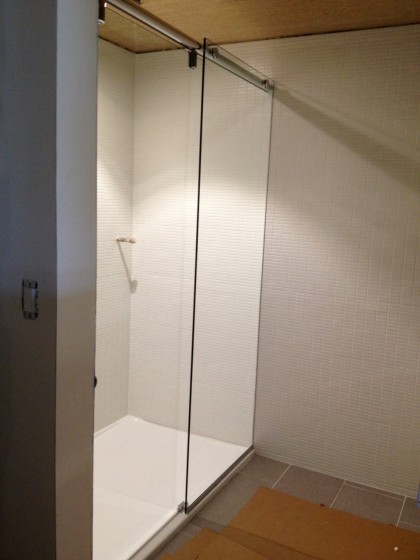 The shower base still needs to be topped by a teak slatted shower tray. Actual shower hardware not installed yet.
As always, tried to keep it fairly minimal in here, which is why we went with a frameless design. The metal bar is bolted to the header to keep the heavy sliding door setup sturdy. Closeup of the hardware at the top…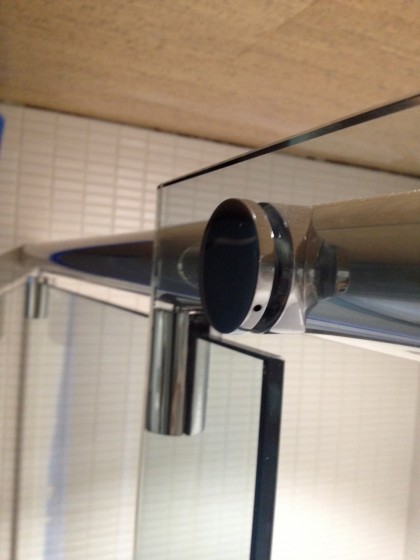 Closeup of the sliding door track at bottom…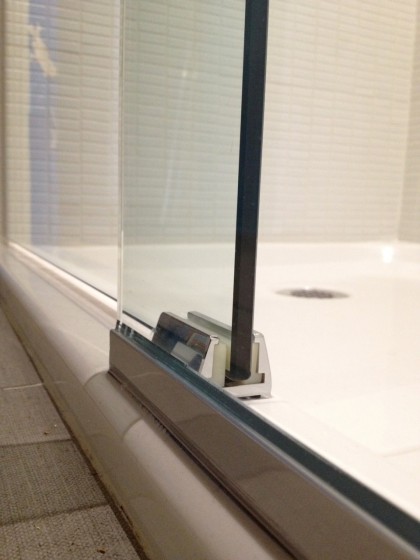 The fixed glass is silicone-mounted right to the tile…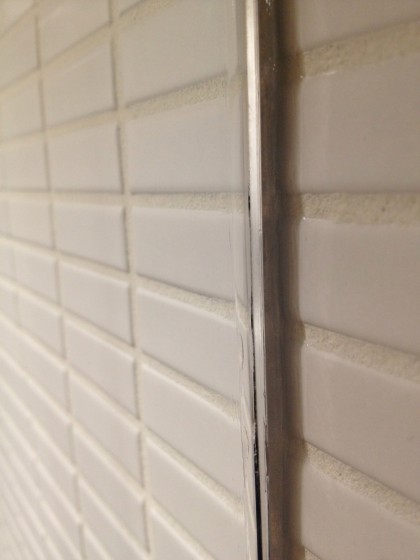 Finger-pull on the sliding glass door. No handle to extend into the skinny room! Have I mentioned lately how much I love this tile?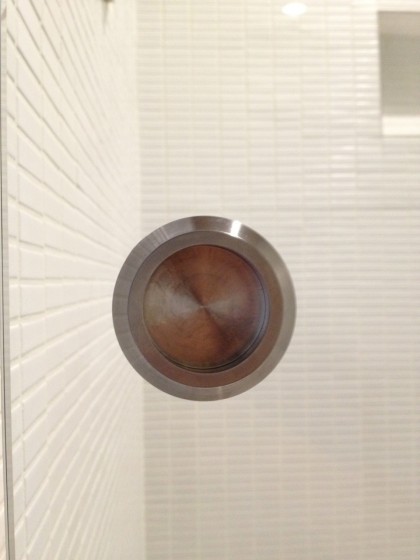 The plumber comes next week to make the shower a working thing and install the wall-hung toilet. Woohoo!