Let's see, what's been going on at the homestead since I last had time to share?
Removing the siding on the inside of the deck surround…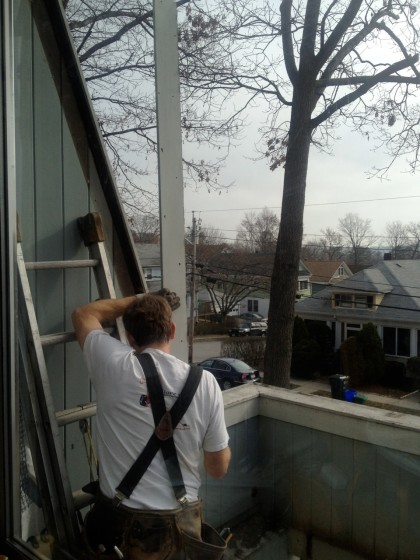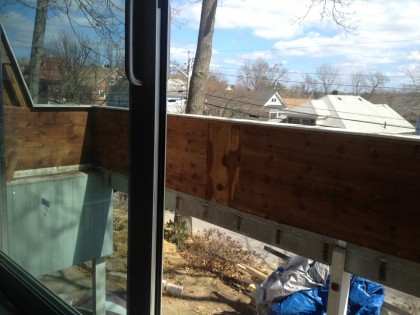 Turns out the wall on the west side of the deck was completely soggy to the point of rotting…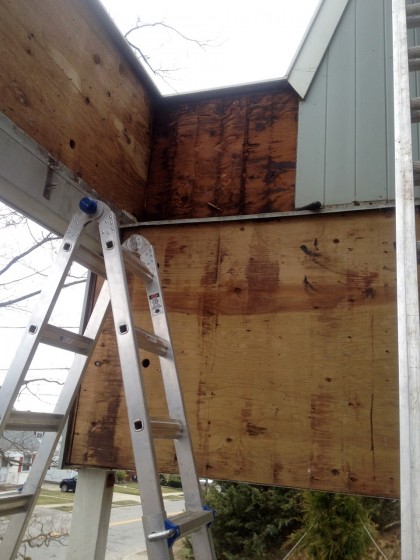 It absolutely reeks of mildew and was covered in slimy goo. Gross. The wood on that side is not salvageable, unfortunately. Especially once you add in the carpenter ant damage…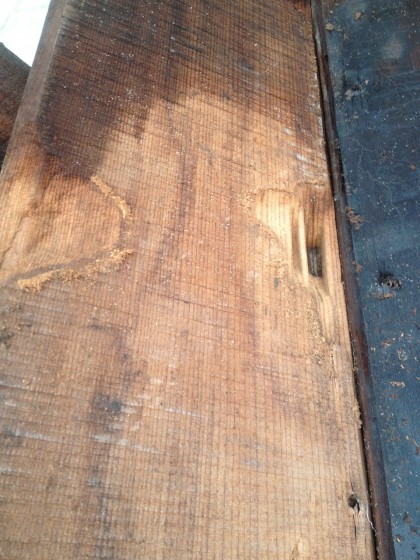 They love wood that's been softened up by poor drainage. Luckily we got rid of the ants right after we moved in.
So where does that leave us? The walls are temporarily covered in housewrap to keep out the spring rains…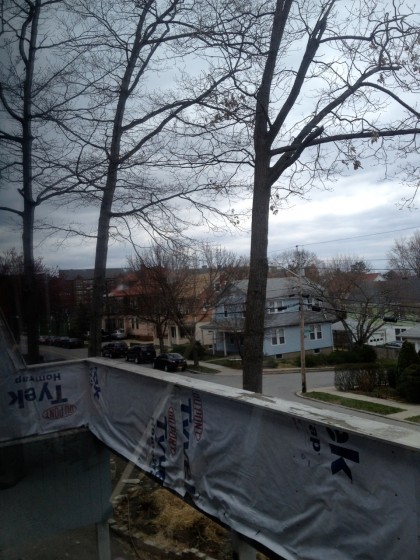 And now there's a slight pause in the rebuild of the deck while we wait for the engineer to chime in. On what, you ask? Biggify this and check out the deck as the architect imagined it in 1970…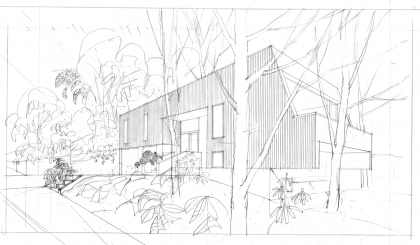 Cantilevered. No supports.
Compare that to how it actually got built a year later…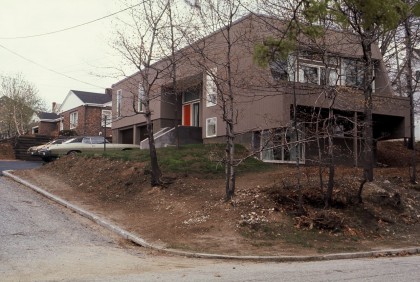 A single post stuck in the middle. Well, not exactly the middle — slightly off-center so that it wouldn't interfere with coming and going through the lower slider. Weird.
Compare that to how it looks now…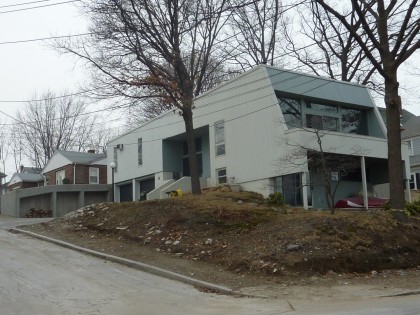 At some point, posts were added to either end in addition to the one in the center. David and I think this looks a little clunky and have always imagined we'd try to go back to Irving Hayne's original vision if possible. Next week, Eric over at Structures Workshop should come back to us with drawings and we'll find out if we can make it happen. Good man. We've tapped him more than once for this remodel.