David and Joe have been prepping for the installation of the steel that will cantilever our deck. For the last few days, they've been removing the siding on the forward third of the house. David reports: "You can see that the original construction paper didn't keep out moisture very well. The nails heads all show rust trails…"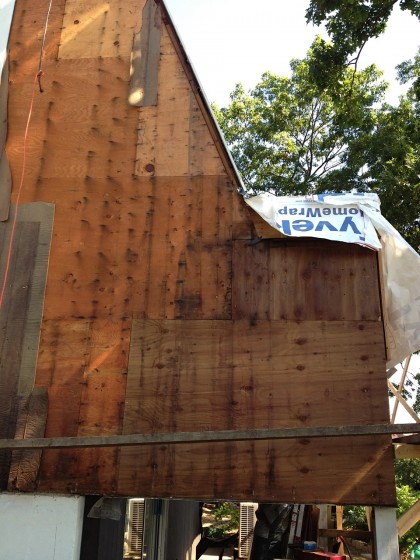 "Above, you can see on the lower right where the deck structure was repaired with pressure treated plywood in the '80s. However, the object should have been to keep water out, not make a structure that could survive moisture penetration."
Look what Joe found etched underneath the siding…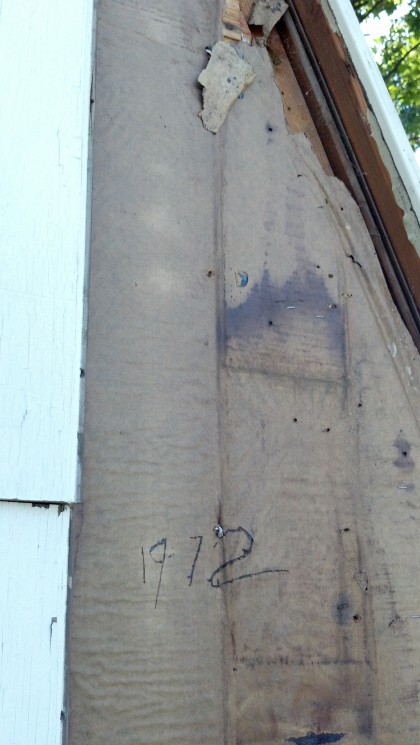 Nice.
More from David: "Cutting the aluminum nails they used to install the siding in '72 turned out to be easer than punching them in. I have a lot of respect for the carpenters that used these soft nails!"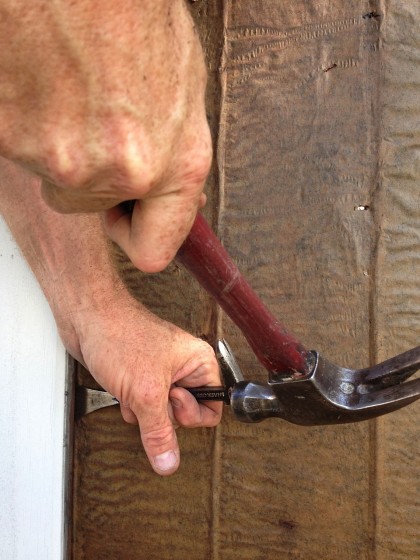 Once the boards were off, the boys added house wrap to keep water out temporarily — eventually all the walls will receive 3″ of foam insulation like the deck-end of the house did…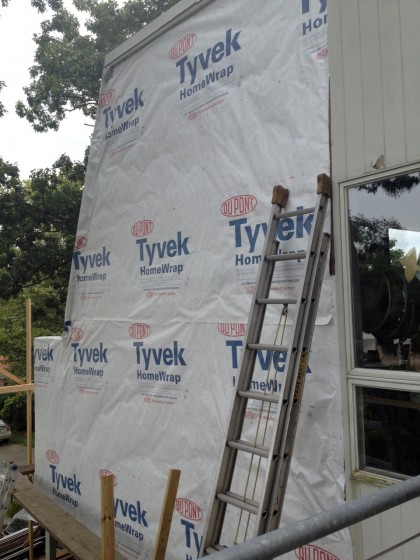 With that done, attention turned to the inner walls of the deck…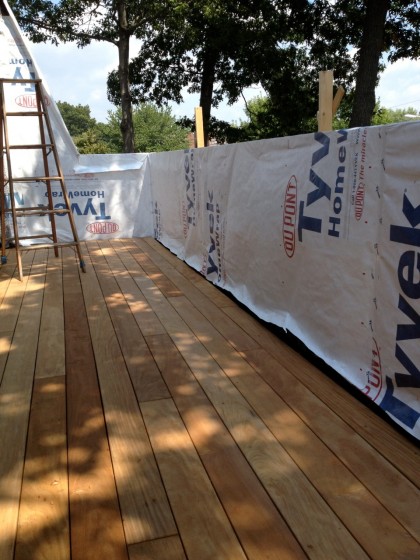 Now that the new LVL beams are in, the deck is rebuilt and the wall height  raised to code, the siding that goes on the inner walls can go up. David and Joe began staining it dark to match the siding below the deck…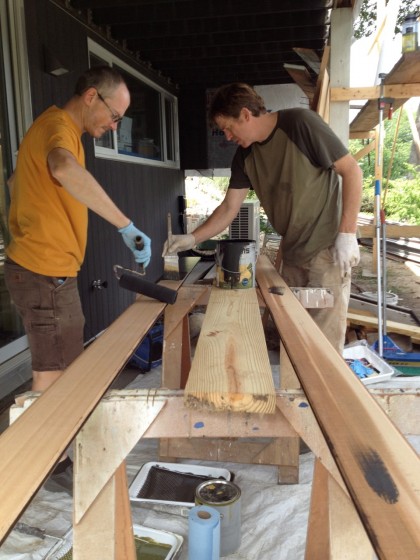 Looks to me like they'll be busy…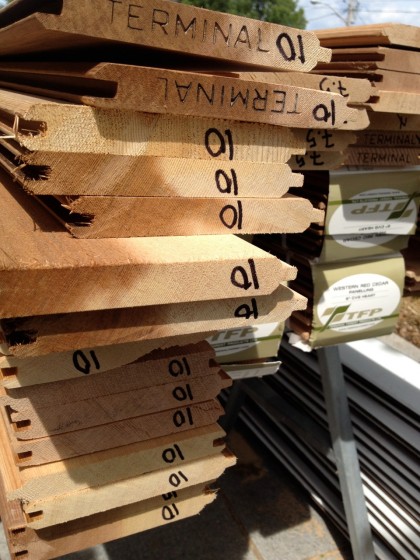 The saga continues… but not today. Today the boys are taking a break.
Tags: 1972, construction, deck, paint and stain, wood