Archive for the 'doors and windows' Category
Tuesday, November 15th, 2011
Tuesday, November 15th, 2011
I mentioned ages ago, waaaaaaaaaaay back, that the floorboards of our deck are rotting away…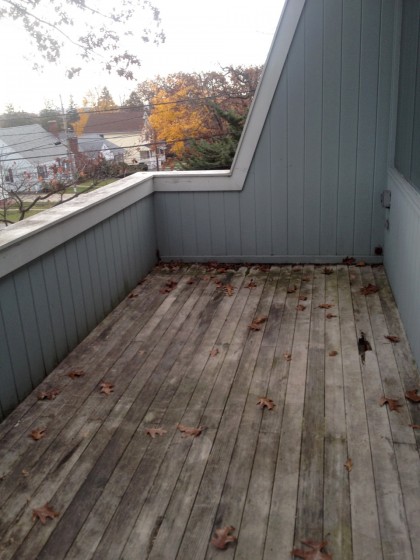 Is that a hole on the right there? Why, yes, it is…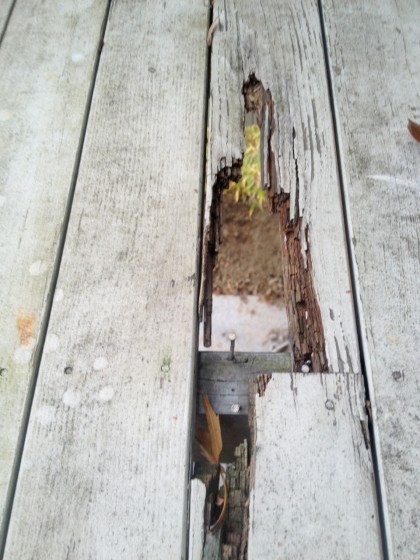 Other spots are getting pretty squishy…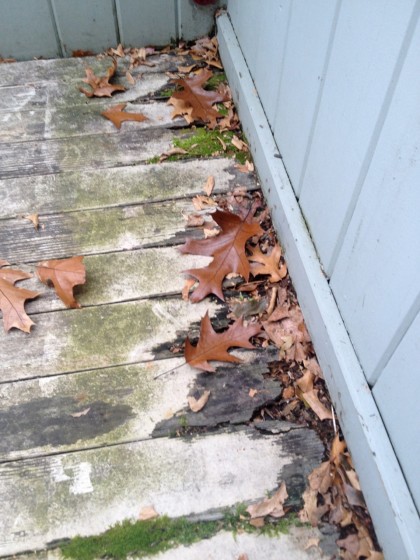 So this morning, Joe and David are deconstructing the deck…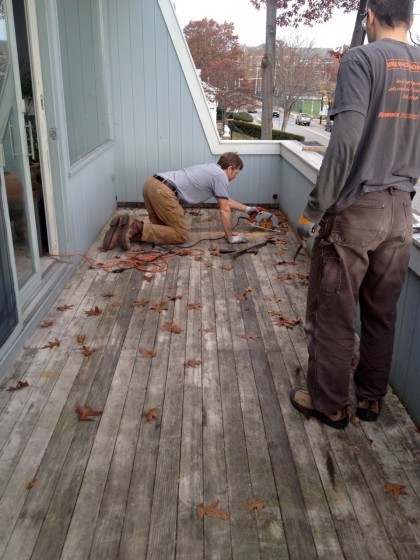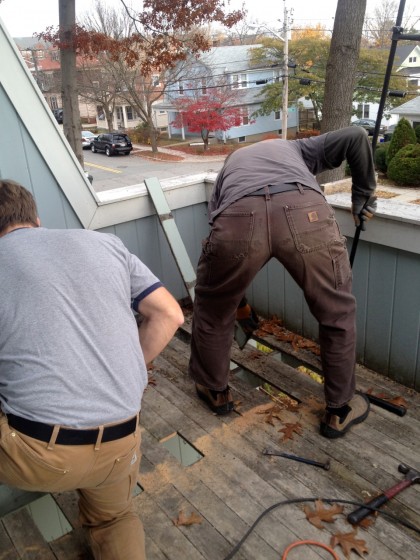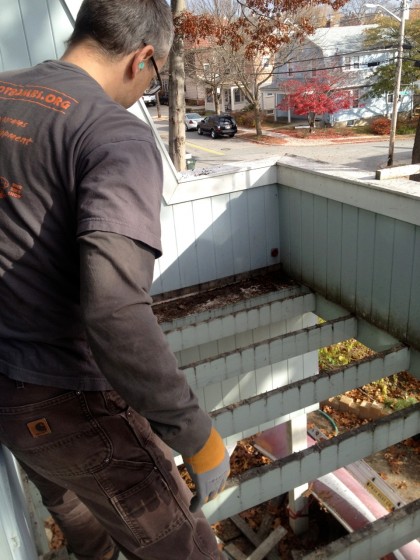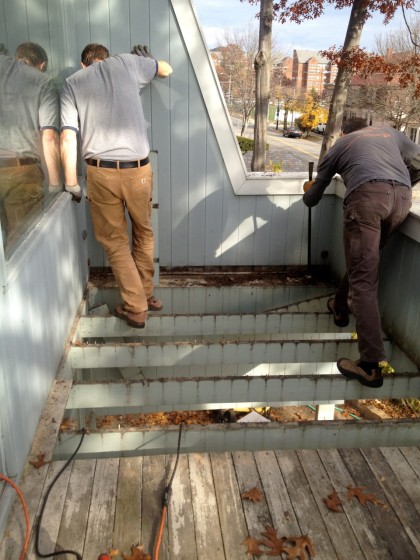 You may be asking yourself, hey, isn't this…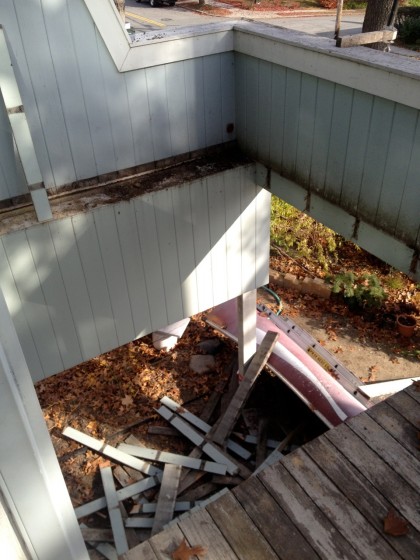 … just one more distraction from all that work that needs to happen downstairs?
The answer is actually no. Windows for whole front of the house — upstairs and down — are coming soon, which means the siding will have to come off and the walls get insulated. The deck is in the way. So new deck gets us new windows!
In the meantime, the staging awaits…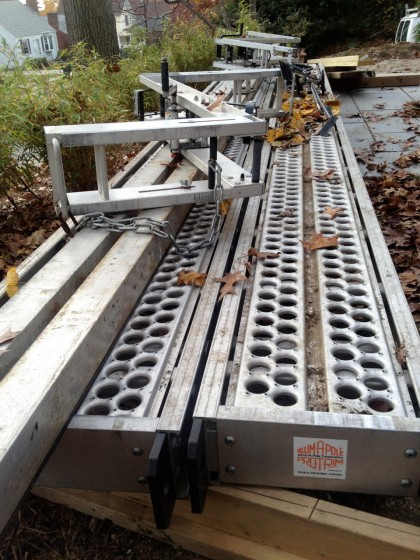 Wednesday, March 9th, 2011
One of the sad realities of our '70s house is that the original Andersen casement windows are pretty much shot. The vinyl has cracked on many of them, water has gotten in and rotted the wood frames to the point where they barely function. Actually, a few of them don't open at all anymore…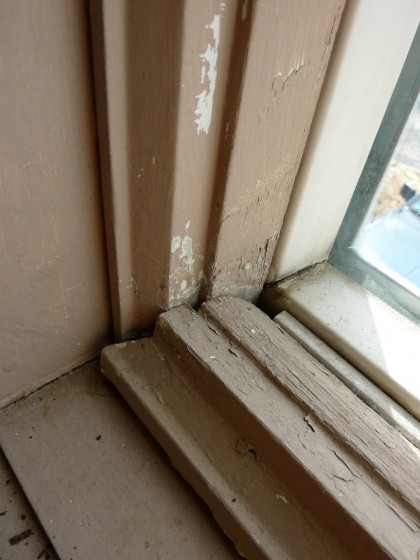 And then there are the fixed windows on that grandiose window wall in our living area. Looks pretty nice, right? Look closer…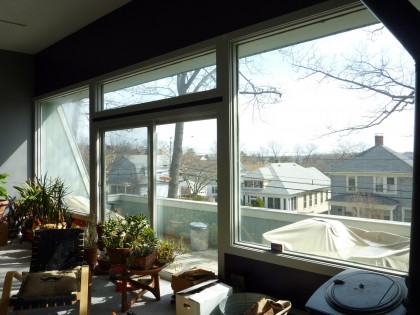 Water trapped between the panes. Ugh. Not good…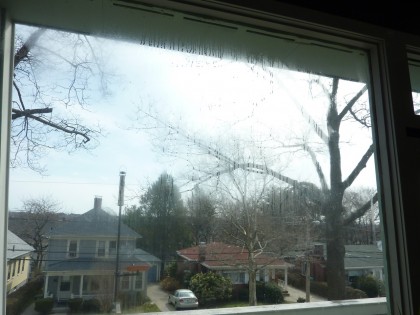 Since this whole setup needs replacing, we'll also replace the 40-year-old sliding glass doors with something to match the new windows.
Our first choice is clear, anodized aluminum. The modern, minimal profile would fit in perfectly with the house and allow us to eliminate interior mouldings, a cause close to my heart. Aluminum is an infamous heat conductor, so we want all the frames to be thermally broken to keep the indoor heat from traveling out in the winter and the summer heat from traveling in in the summer. Obviously we'll also want energy-efficient glass (more on that in another post).
So far, we have rough quotes from Arcadia, Lockheed and Solar Innovations. (Just to be fair, we also got a quote from Andersen for the new gen of windows we already have.) It just so happens that the Arcadia rep made his way through Providence last week and he stopped by with samples for us to look at.
First up: the hinged terrace-garden door. Would definitely take our front entryway up a notch. Besides the good looks, we like the two separate gaskets to keep wind and weather out…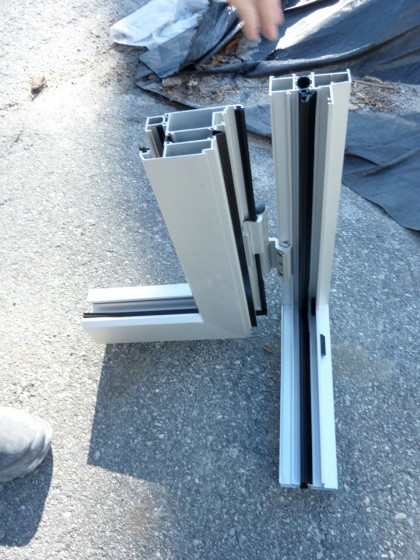 Mmmmm, perty. That central black core between the two aluminum extrusions is the thermal break…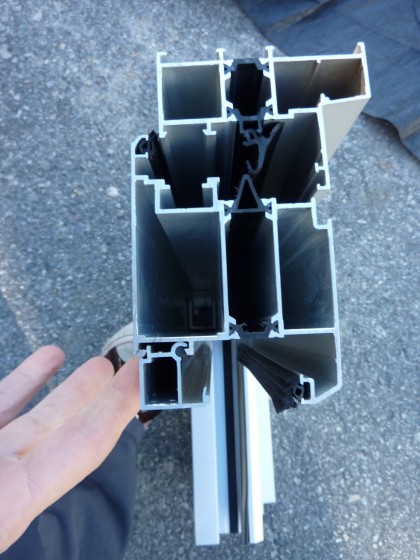 Similar construction in the casement window…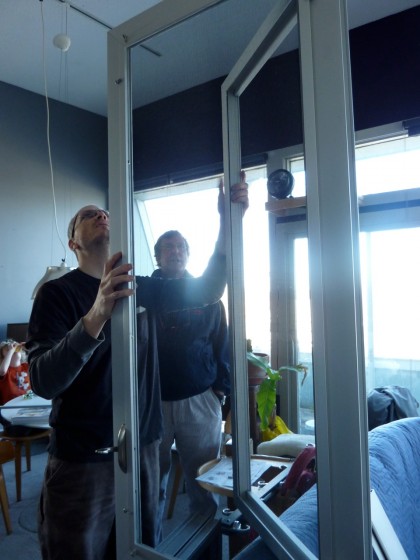 Lovely butt hinge. Yeah, I said butt hinge…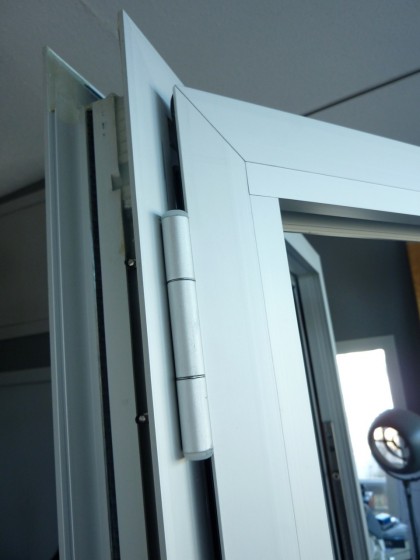 Handle and screen…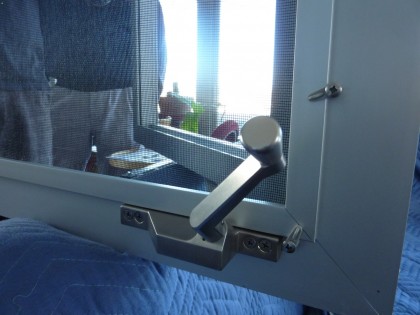 Unfortunately, to use their sliding glass door you can be no taller than a schnauzer…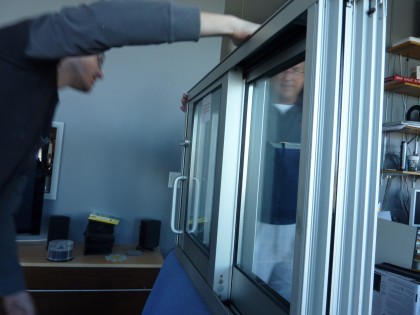 Ha. This baby rolled down the track so smoove we could hardly believe it. Like butta. Screen goes on the inside where it can stay clean. Smart.
The goods from Arcadia are more than just the right style. They qualify for LEED points – we think that's important, even if we don't pursue it. No decisions yet. We should see a few other contenders in person first. Did someone say field trip?