Before we get started, I apologize for some text and spacing issues the blog seems to be experiencing. Hmmmm. Can't figure that one out.
So here's what you missed since I got slammed with work:
The ceiling is now completely tiled in cork (click to biggify the grandness)…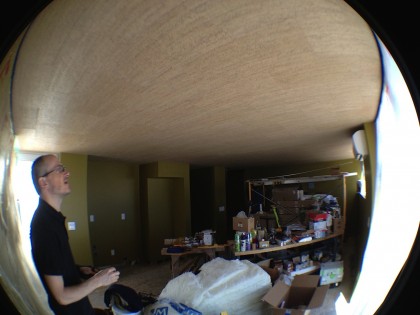 Something about it says eco-chic luxury spa, doesn't it? The planks will get a protective finish tomorrow and the floor will be prepped for cork installation after that.
I mentioned the other day that Rob has been busy giving us light. The ceiling fixtures are in now…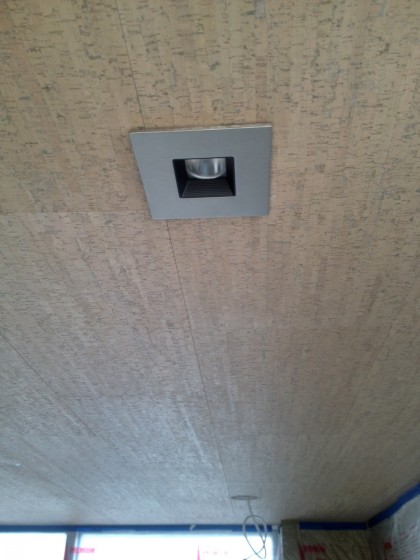 Best of all — they actually work! Illumination. I dig it.
Also ongoing: tiling the bathroom. Our friend and fellow remodeling pro Mark Cummins has been prepping the walls, furring them out (building them up with wood shims) such that the diminutive wall tiles we've chosen will space out perfectly and require no cutting. That required a good amount of mocking-up and measuring. (And patience.) Followed by much re-measuring and marking, just to be safe…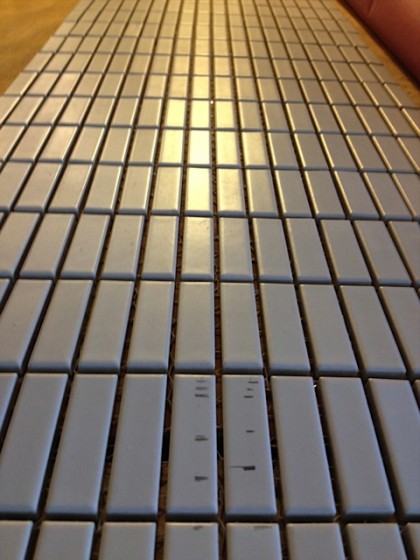 Once Mark was confident we had it right, the 1/2″ cement board went up. In the shower, it's gone from this…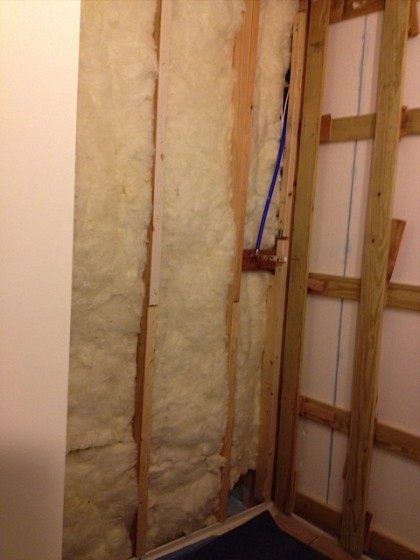 To this…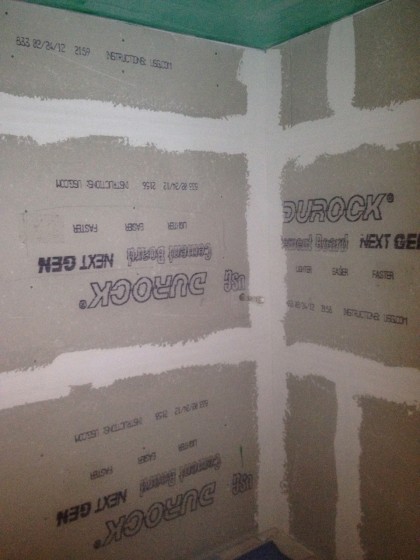 That's the hand-held shower pipe poking through on the right. There will likely be an inset section in that wall for setting soap and sundries… a complication but hopefully not an impossibility. After that, water-based waterproofing and then tiling.
At this rate we may actually have a functional downstairs by summer. Doh! I just cursed us, didn't I? Fudge.