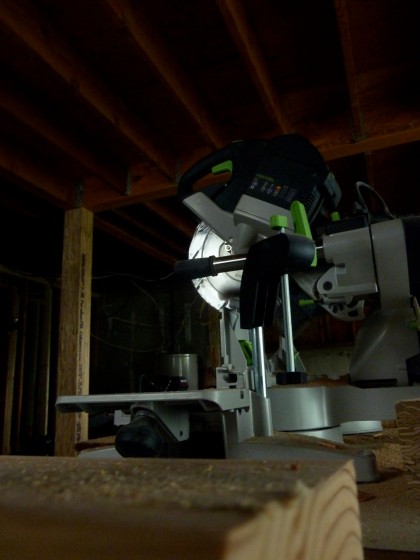 I mentioned the other day that not much sawdust has been made downstairs while we've been awaiting input from an expert. David now explains why the short delay is going to pay off…
—————————————————————
Although our house is a simple shape on the exterior, the construction details make modifying it on the interior rather difficult. We've needed planning help along the way from architects, structural engineers, plumbers, electricians and now an energy expert.
So Paul Eldrenkamp, our 'house scientist', came by Monday morning and we got down to the nitty gritty of what goes on top of what, how do we keep energy where we want it and how do we keep water out of where we don't. Paul is the owner of Byggmeister, a Newton, MA-based firm that specializes in designing and building sustainable, environmentally responsible homes.
Paul is what you'd call wicked smaht in our neck of the woods. He's one of only 14 passive house consultants in the country — and the only one in New England. He brings 28 years of experience to our project, so we were lucky to find him and convince him to help us.
Paul has come up with a plan to heat and cool our house comfortably but economically — even integrating the wood stove we want. He's figured out how to insulate the house to a reasonably high level, seal the house against air leaks and maintain healthy air quality.
As in many endeavours, doing a 95% job on insulation can result in only a 30% increase in effectiveness. A couple of loose or missing pieces of the puzzle can negate some or all of the benefits achieved elsewhere. This is also true of air-sealing a house. The details that we came up with on Monday and Paul's continuing support will get us where we'd like to end up.
Yesterday I ordered the insulating foam board that will be the first step in putting the downstairs back together. I'll post the details as I go.