So we started with 11 fish: 5 koi (2 Platinum + 3 Ghost) and 6 Japanese goldfish (3 Gold Comets + 3 Sarasa Comets)…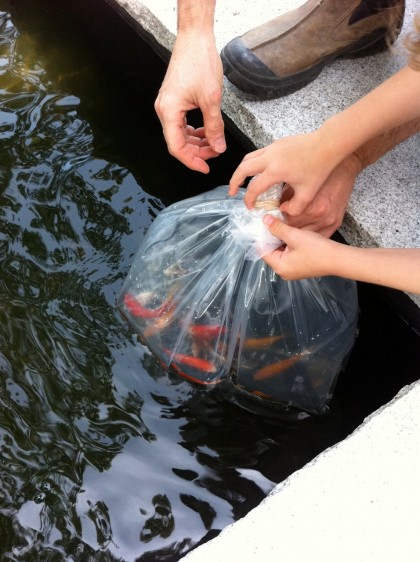 They were more chicken than fish the first week, cautiously swimming around the bottom of the pond and hiding beneath the plants. They finally braved their way to the surface and now follow us around the pond hoping we'll feed them. In less than two weeks, they're practically taking the food out of our hands and have been known to nibble on our fingers, much to Bix's delight.
Do you have any idea how hard it is to get fish to hold still long enough to take their picture?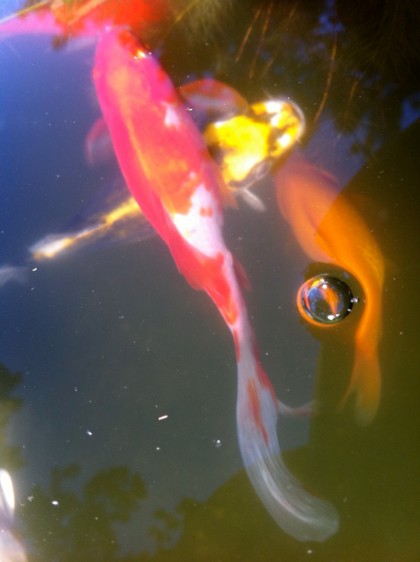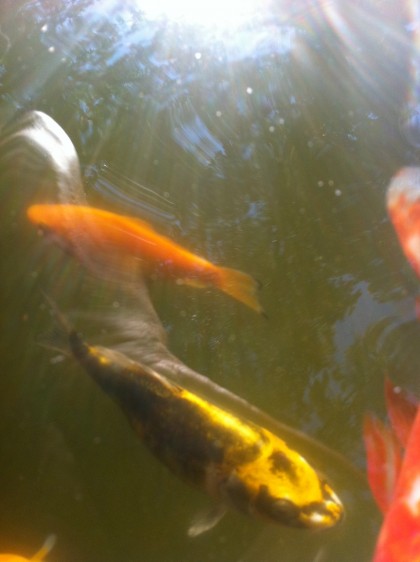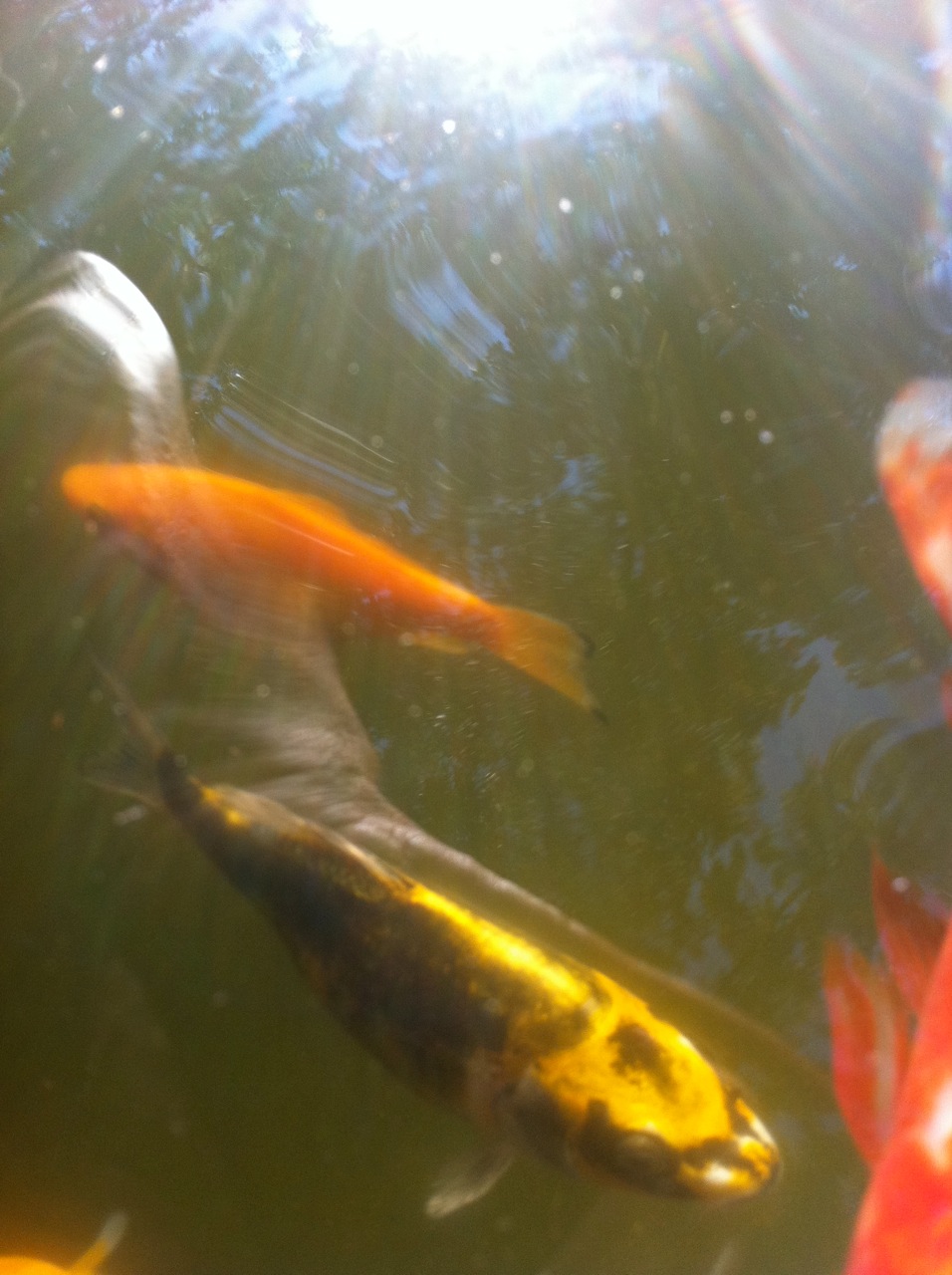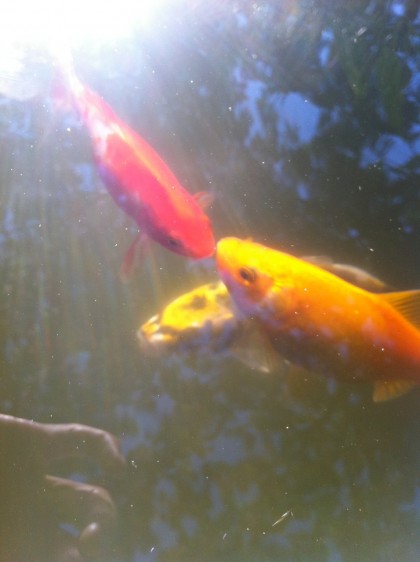 And then there were 10. We've suffered a casualty. One of the Ghost koi swam into the skimmer pipe and got caught in the skimmer basket. Doh. There were many 6-year-old tears followed by a proper burial. Poor widdle fiddie.