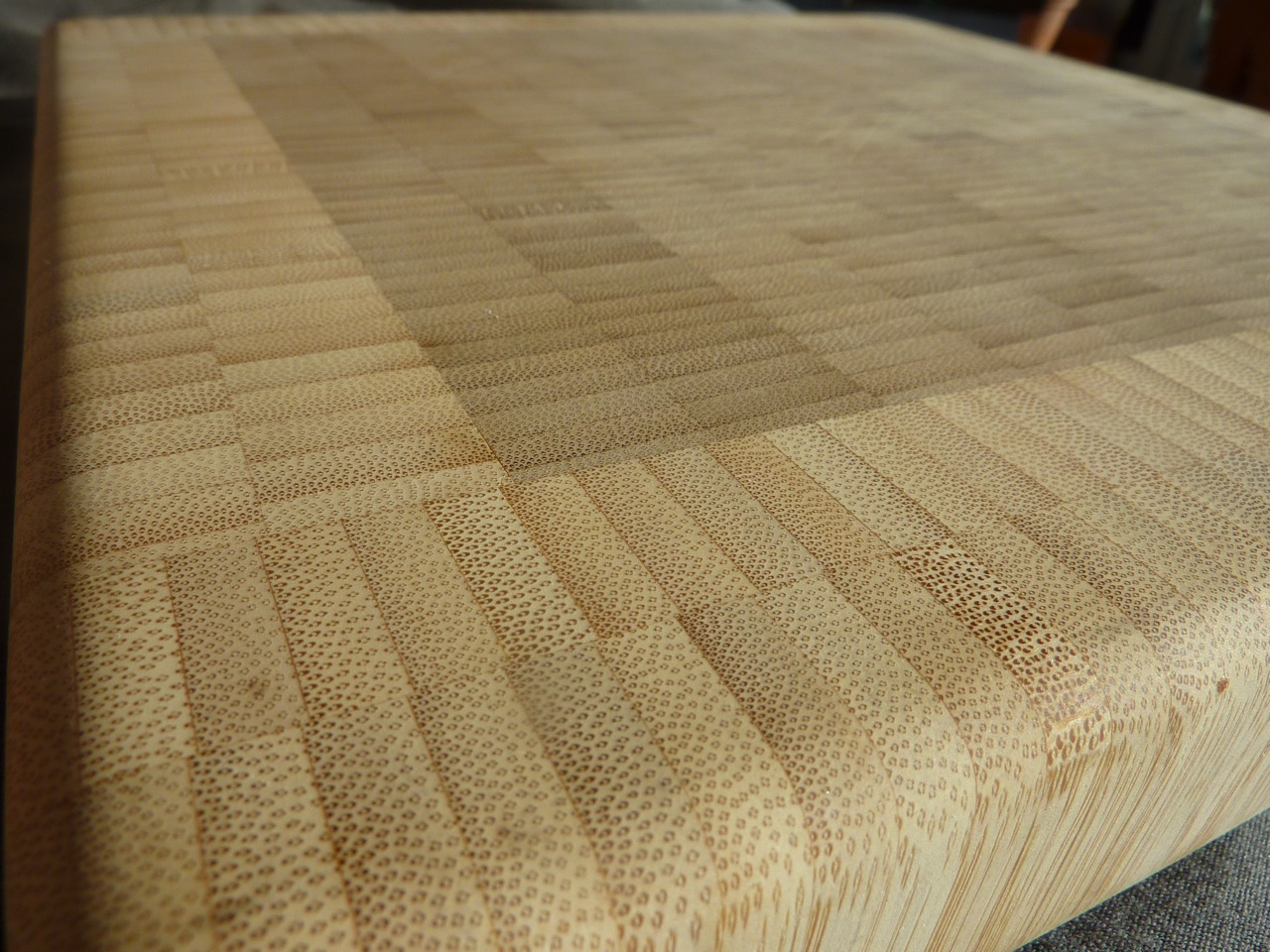 Off on a tangent — an end-grain wood tangent I began yesterday. Forgive my obsession and just play along.
If the term "end-grain" leaves you thinking, huh? don't worry. If you've seen a butcher block table or countertop, you've seen end-grain. That's my own end-grain bamboo cutting board above.
It's called end-grain because all those individual blocks of wood in the butcher block are turned on end rather than set longways, so you can see the grain of the wood where the saw blade sliced through it. Think of a pepperoni sausage… laying on its side, that's long-grain. But slice it into discs and lay those face up, that's end-grain. If you still don't get it, watch this.
End-grain cutting surfaces are traditionally maple, because it's a hard, durable wood. But end-grain lends itself to other woods and other applications — like flooring! Really gorgeous, incredibly pricey flooring. I only know because I've been looking into flooring options for our remod and have been hoarding samples of things that catch my eye. Okay, I'll show you a few end-grain samples but no touching….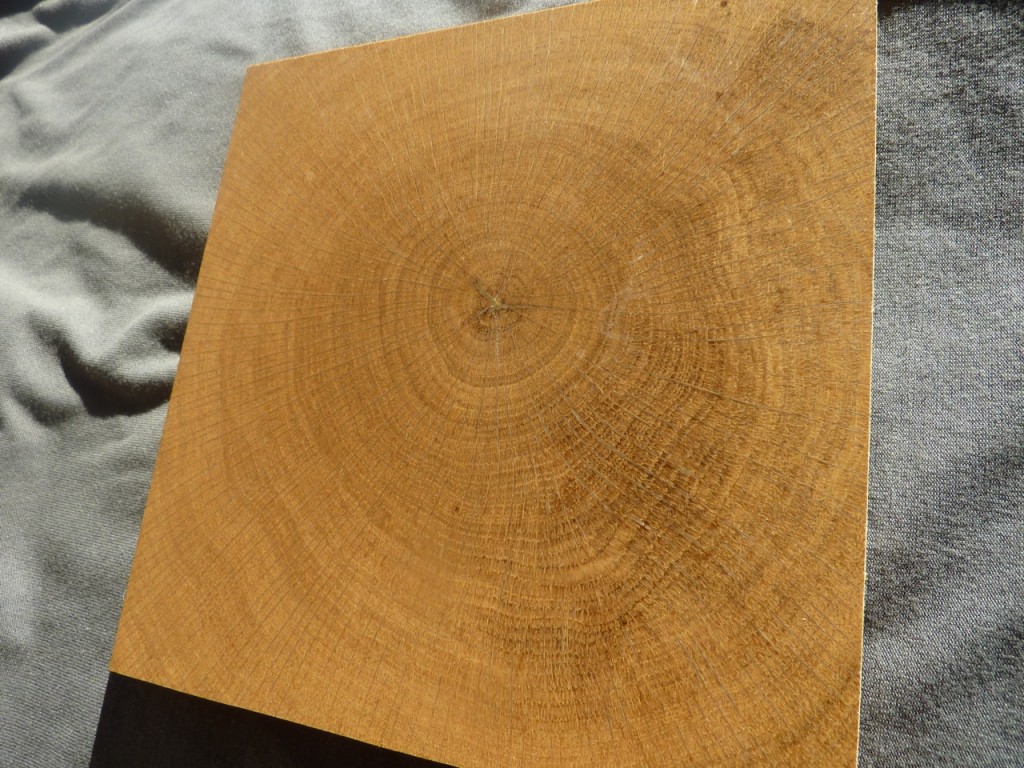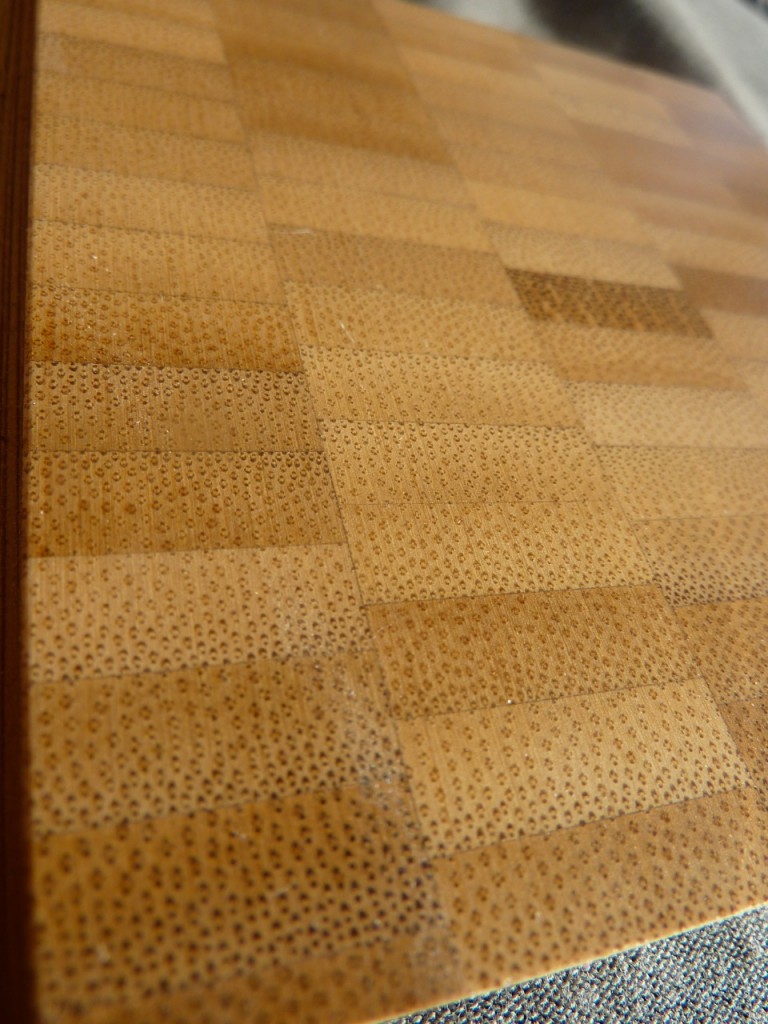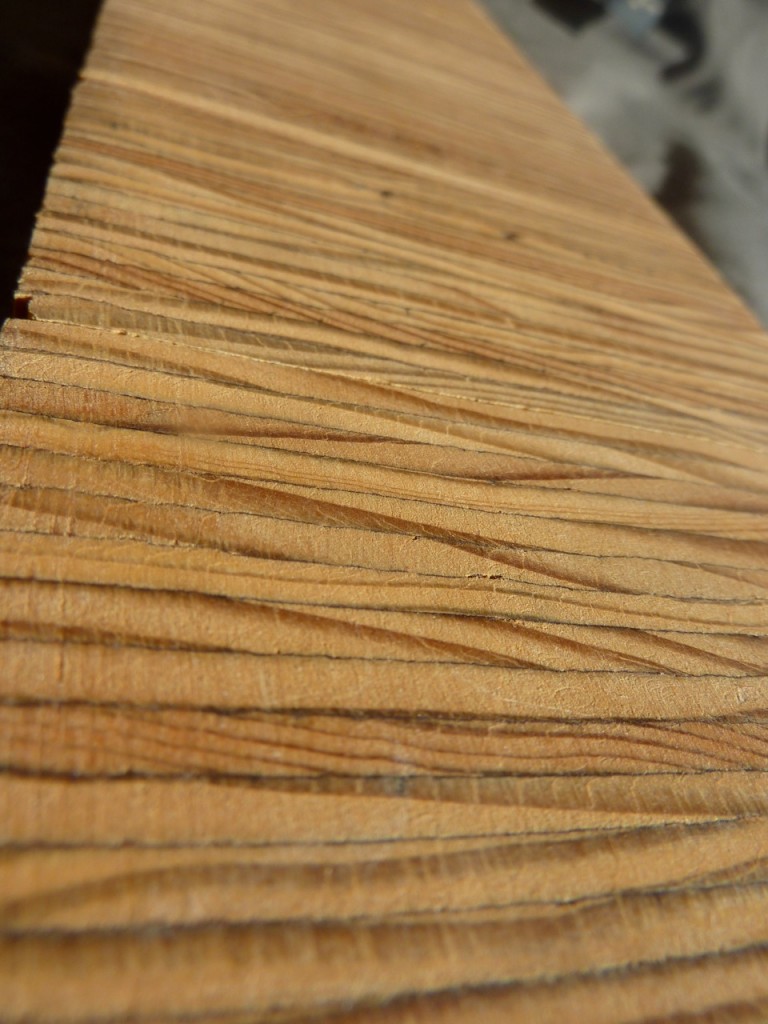 End-grain bamboo flooring you can find from a few different sources, Plyboo on the West Coast being the leader (also end-grain ply for furniture). Kaswell Flooring Systems in Framingham, MA, makes end-grain wood flooring from scads of different species, some more sustainable than others. We prefer the more eco-conscious options but they're all pretty awesome to behold…
Eyes buggin' yet? My personal favorite… strips of plywood end-grain! Plywood! (Scroll back up to my flooring samples for supa-dupa extreme closeup.)
God I love how a material that seems like such a throwaway can create such an amazing pattern. Just look at it in some lucky bugger's fabulous New York City apartment: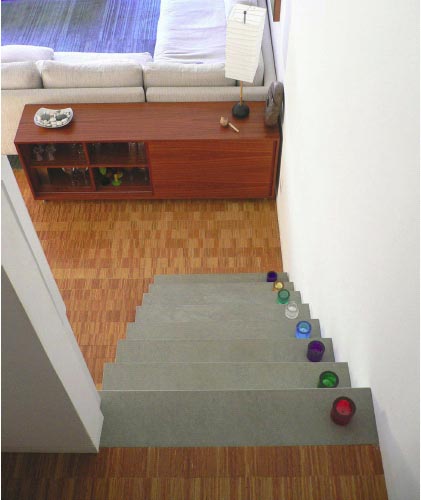 It is to sigh. There are waaaay more species to choose from here and here. Want to see a few more installations? Hopefully Kaswell won't mind… I'm on a roll.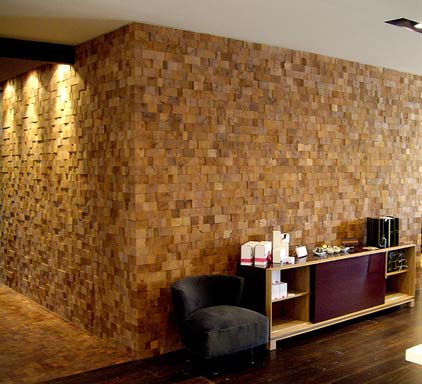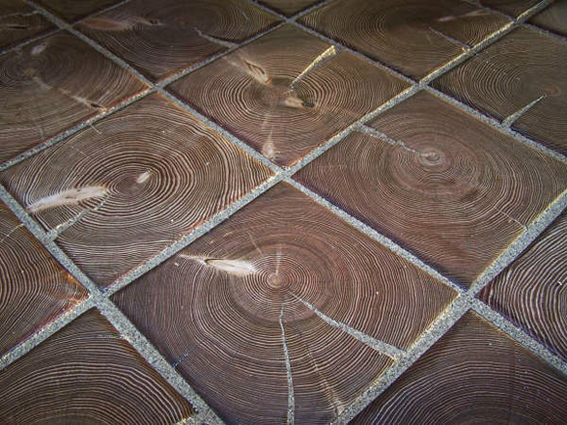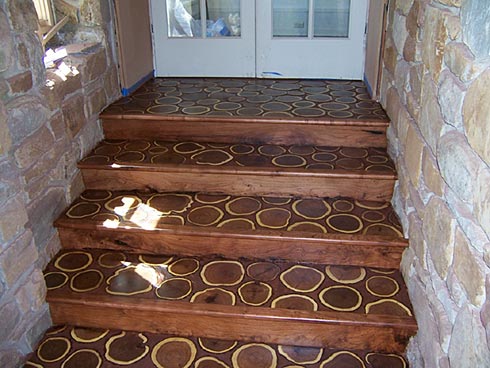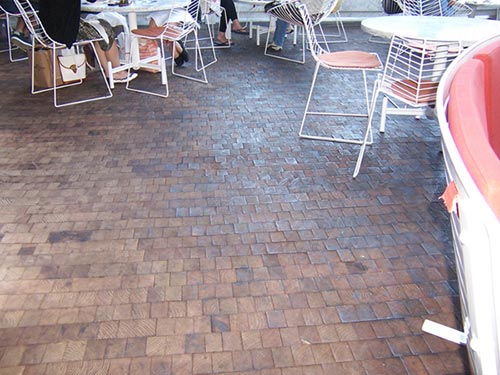 As much as I love them, I have to admit that most of those choices are too busy design-wise for our space even if we could afford them.
But I'll always have the samples.