A very hot 4th of July weekend but David managed to make a little progress on our new steel steps out front and in back. Four of the six risers are now in by the back concrete retaining wall…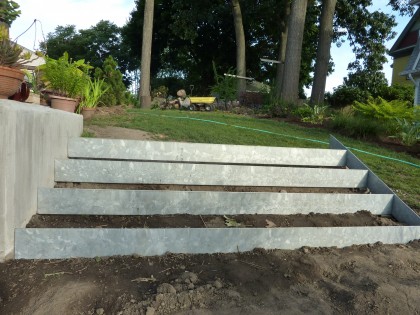 Still waiting for Rhode Island Welding and the hot dip galvanizer to remake the two that were too short.
As you can see from behind…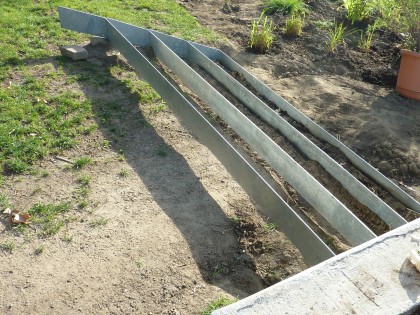 … we'll have to do some regrading on that hillside so the stairs won't be hanging there in space, a la Stairway to Heaven. Once the last two risers are in, we'll take care of that. And order the pea gravel to fill the steps and the paths. So close!
Meanwhile, out front by the veggie garden there was much chipping away of concrete in order to make the wonky ends of the walls line up so that the top riser could be squared up and bolted in…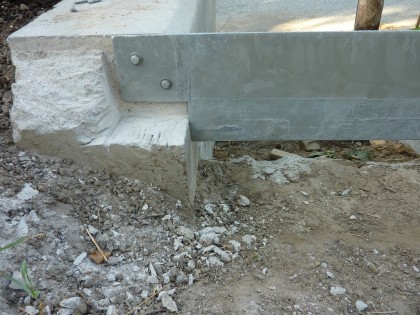 Risers are now in top and bottom on the stairs of death…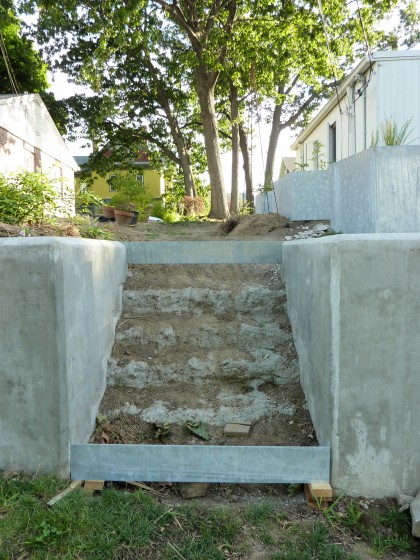 Many more left for David to tackle. Now where did I put my whip? Hmm…