Since the beginning, I've been on a mission to put an end to this business…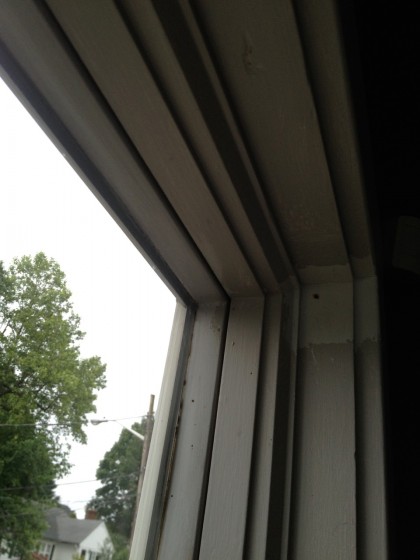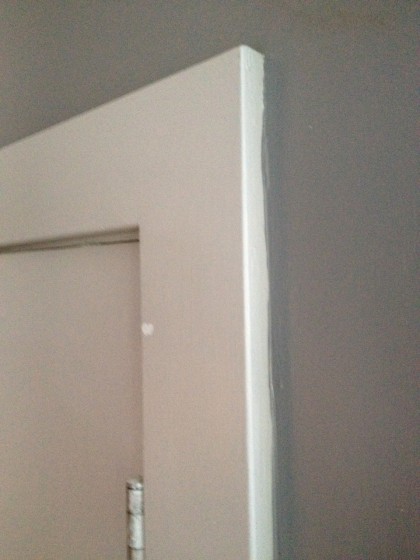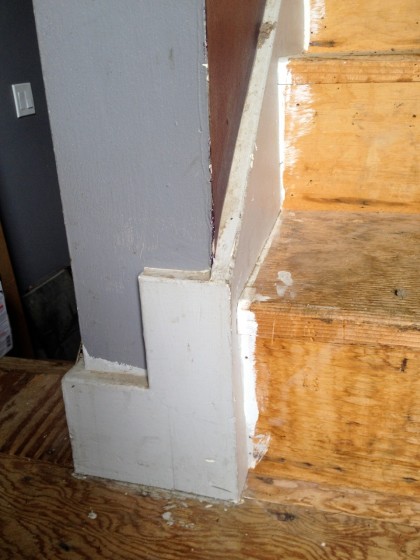 Trim. Mouldings. Baseboard. Whatever you call it, I've broadcast my distaste for it more than once. I hoped to eliminate its evil existence in order to visually simplify our small spaces and reduce opportunity for dust collection. But… well, sadly it has reared its lascivious head downstairs. Luckily, David and Joe found a way to minimize its profile so that I can live with it. (Not that I have a choice.) Such thoughtful boys.
Do tell, David…
———————————————————————————————————–
So. The question is why do we need baseboard down here?
Well, the makers of our new cork floor specify a 1/2″ gap between the cork and the wall, because cork needs room to expand and contract with fluctuating temperature and humidity. That's a gap we don't want to look at, so it has to be hidden by something: baseboard. Ordinarily trim is an opportunity for decoration but not at our house! We want it simple, plain, and rectilinear thankyouverymuch. That meant we had to customize our own.
Joe and I held the sheetrock up from the floor for two reasons…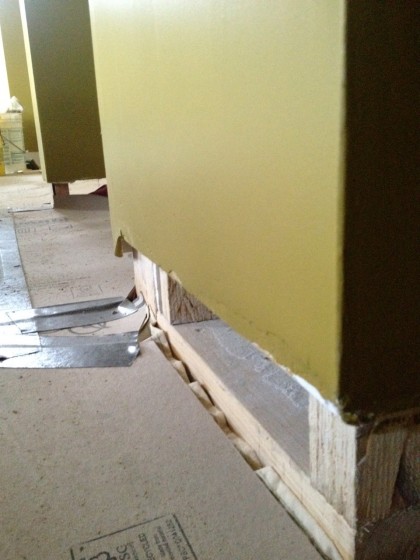 By running the cork underneath the sheetrock, the 1/2″ gap can be between the cork floor and the studs instead of between the cork and the face of the sheetrock. That allows us for more minimal baseboard, as we can move the face of the baseboard inward a full 5/8″. Sweet.
Our test piece of baseboard worked out alright…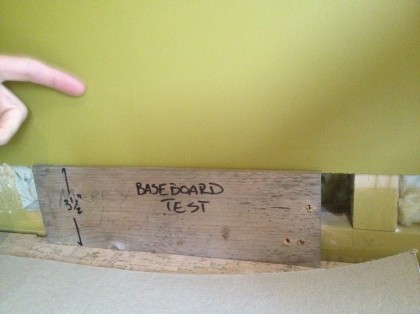 Check it out — instead of 1/2″ like the trim we pulled out of here when the remodel began, the baseboard now steps out from the wall only 1/4″…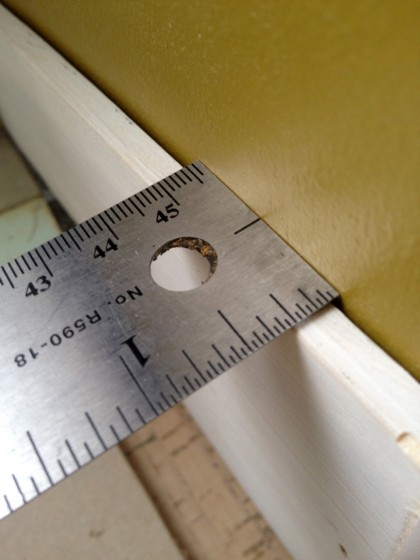 Here's how we did it: that L-shaped rabbet at the top of the board wraps around the bottom edge of the sheetrock…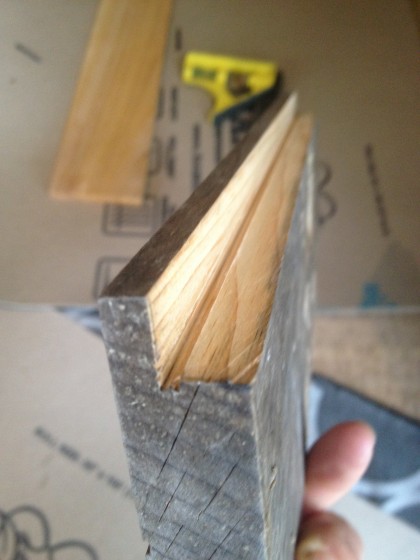 Then there's a gasket on the bottom of the board to seal it against the floor but still allow the cork to expand. It also gives a slight reveal, hides any waviness in the floor (oh yes, the cement floor beneath the cork is slightly wavy), and makes it easier to paint the baseboard after installation without getting paint on the floor. That's a plus.
Once it all tested out we made up 150′ of it, primed it, and started installing…
So that's the story of the finishing detail on the walls, almost finished. Next comes the part where Brook and I wrestle over what color to paint it. Heh.