With our patios on hold until the spring, it's time to turn inward. As we close in on finishes for our interior remodel, I'd like to offer this for consideration: kirei board. Japanese for beautiful, clean, pure and truthful, kirei is a natural, engineered product made from reclaimed sorghum stalks.
Heat-pressed using a non-toxic, formaldehyde-free adhesive, kirei comes in panels like other sheet goods — it's basically another kind of plywood. I think the first time I actually saw it in use and not in a magazine was at a Dwell on Design show in L.A. a few years ago. You've seen this cabinet, right?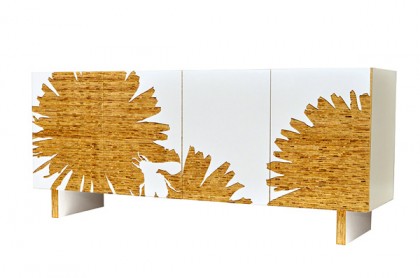 Nice one, Iannone Design. Since then, they've released a number of other pieces crafted from kirie…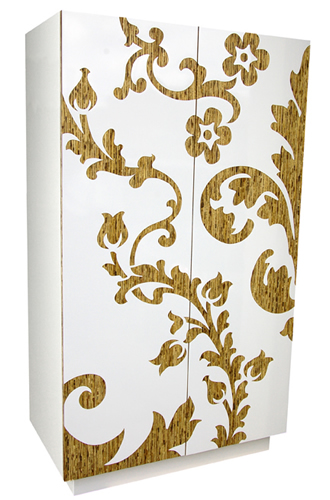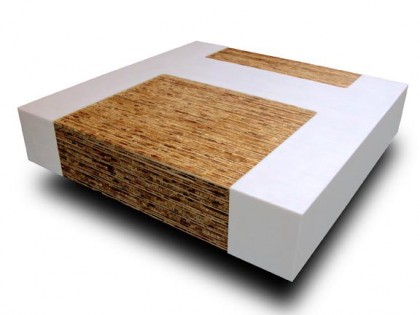 There's a lot going on in this board — a little goes a long way. But in the right applications, I think the pattern is rather stunning…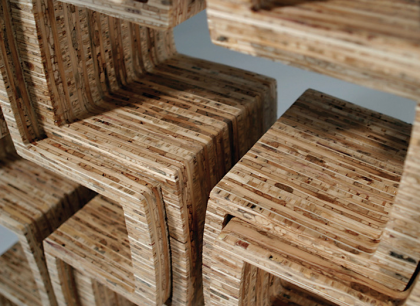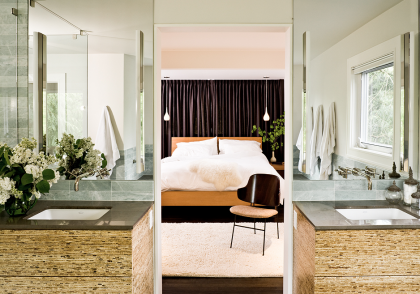 Strong and lightweight, it's a great wood alternative for cabinetry, furniture, floors, ceilings and walls. You see it increasingly in retail spaces — I know I've seen it at Aveda.
Here it is at Denver Botanic Garden in the cafe. They used it for their recycling station…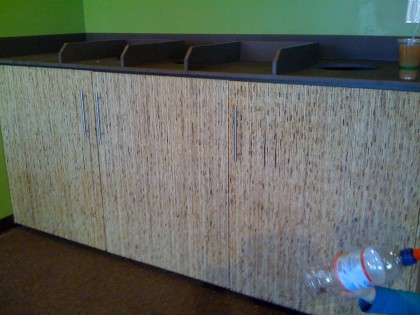 I just had to shoot a closeup of the crazy patterns going on in the doors…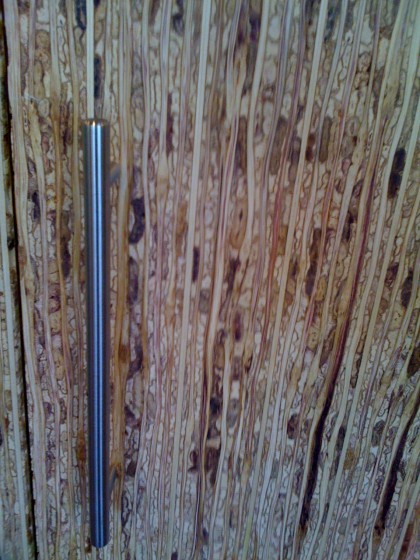 Jennifer Siegal, a modernist prefab pioneer, uses kirei board in her prefabs as well as in her own house…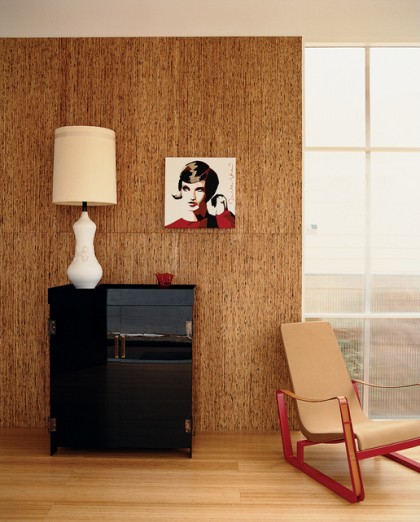 Here's the whole Dwell slideshow of Siegal's home in case you want to see more.
Kirei looks pretty crazy unfinished. It comes in 10 mm (about 3/8″), 20 mm (about 3/4″) and 30 mm (about 1-1/8″) panels. This sample we just got shows how it's bonded to poplar to make it more stable…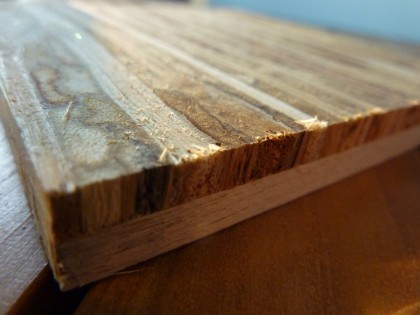 Here's a thicker sheet sample…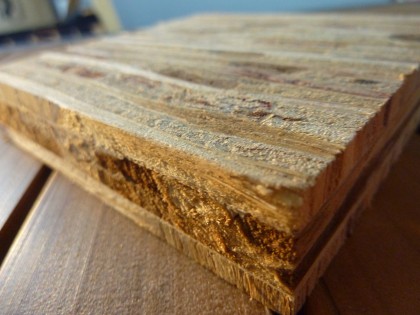 You can really see the sorghum stalks…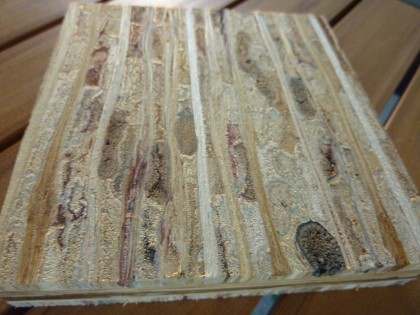 This would need a good sanding, obviously, but it sure is pretty…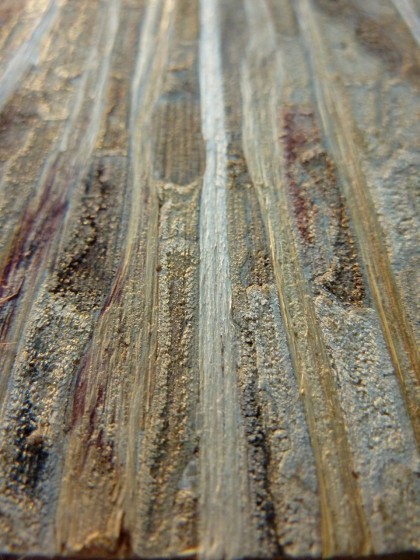 You can finish it with wax or a water-based polyurethane. Not so into DIY?  Heck, you can have kirei cabinetry built and shipped to you. So 21st century.