PVD-NYC-LAS. What a crazy week! Looking back on it I must say the absolute best part of it all was a trip to the Brooklyn Botanic Garden. It's a must whenever we're in town. Last weekend was the height of the cherry blossoms. Springtime in New York never looked more incredible… (as always, click to biggify)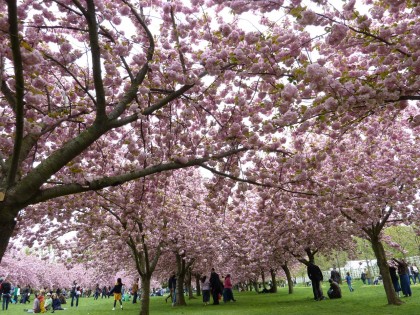 Hanami is April 3 through May 2 and "celebrates the Japanese cultural tradition of enjoying each moment of the cherry blossom season." It's truly magical…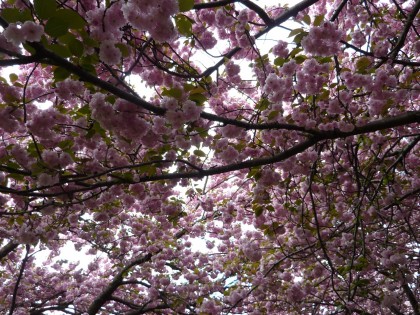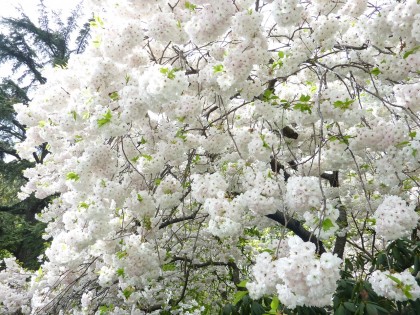 Wish we were there this weekend for Sakura Matsuri, which closes out the month-long festival.  Instead, I'll be getting dirt under my fingernails here at the homestead. Can't exactly complain about that.
Also a riot of blossoms: the magnolias. Their perfume is intoxicating…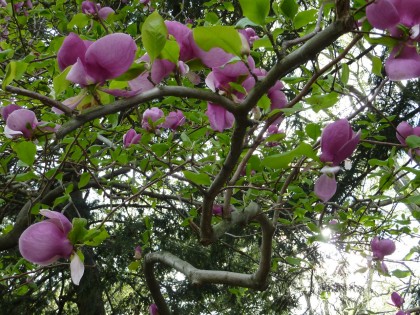 And the lilacs. A huge field of them — and so many different varieties!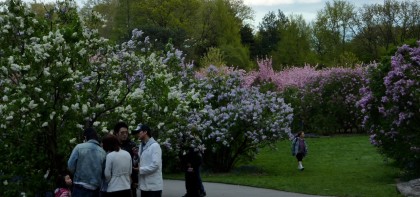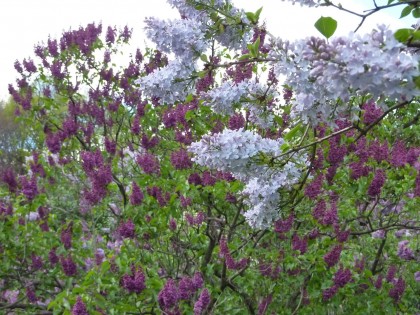 The French cultivars seemed to have the best smell. I think I sniffed my sniffer off…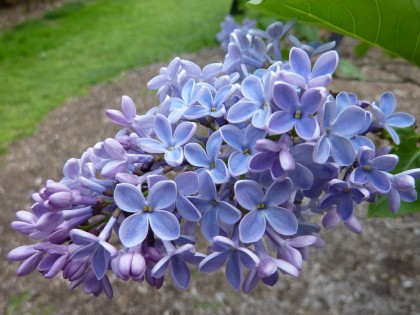 Closer to the ground, the grape hyacinths and euphorbias looked amazing. What a great combination of shades…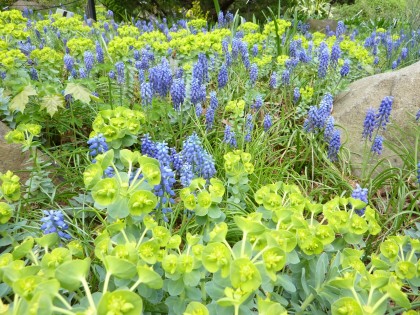 And these little minty looking guys with pink heads. Anybody know what these are? So cute. I need some of these…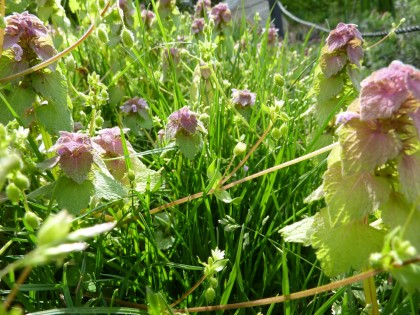 The jonquils and epimediums look great together. My epimediums are just starting to pop in Providence…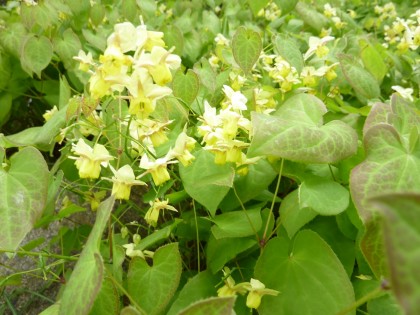 Between the foliage of the Japanese maples and the azaleas just starting and the cherry trees in full bloom, the Japanese garden was bursting with color…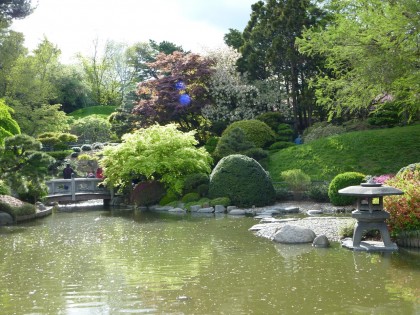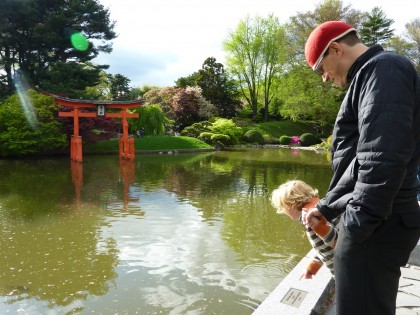 I've been researching Japanese maples so I geeked out over this linearlobum (also called threadleaf). Love the bright green against the red bark…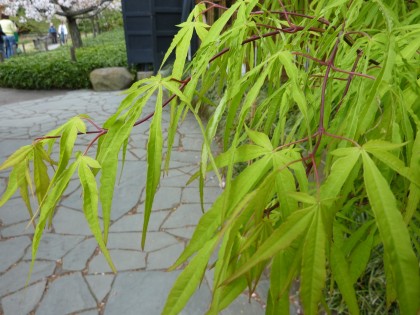 Currently considering adding a Crimson Queen Japanese maple — it's a dissectum. Here's one at BBG viewed through a Weeping Katsura…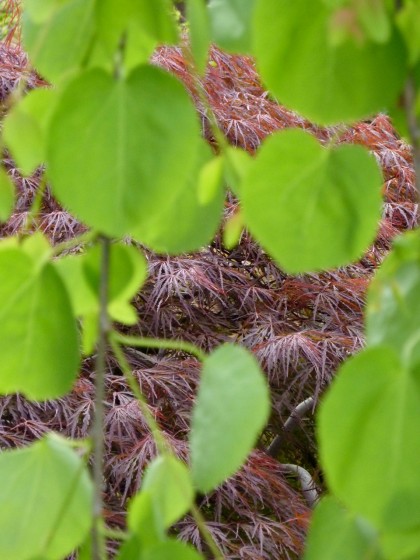 Can't forget the wisteria. Some of the vines were still bare. Their gnarly structure looks so great all year. I might even love that more than the flowers…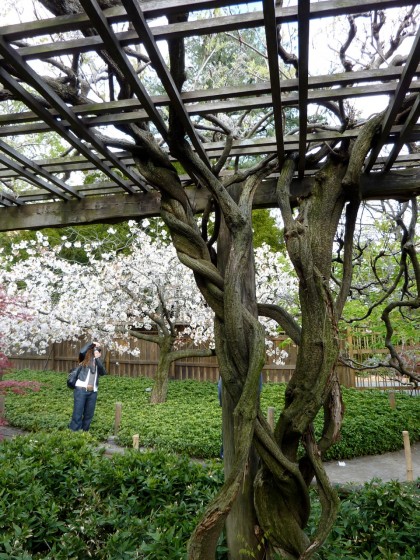 Some of them were already in bloom, though…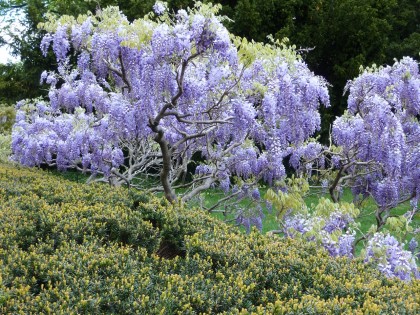 In May, this place is insane with scent of wisteria. Heady stuff. If you haven't been to Brooklyn Botanic, go around Mother's Day. It's fantastical.