This weekend, we took our second annual holiday light stroll through Dyker Heights, the Italian-American birthplace of no less than Chachi, aka Scott Baio. It's in Brooklyn near the Verrazano Bridge. We're talking inspired, over the top crazy insane displays.
Towering toy soldiers. Spinning ferris wheels and carousels. Nodding reindeer. A jovial Santa-clad homeowner on a throne at the end of a long cue of wide-eyed children and camera-laden parents. Every 6-year-old's dream!
Wish my pictures could capture the glory and the spectacle. Unfortunately a lot of them just didn't turn out. Maybe it's just one of those things you have to see in person to believe…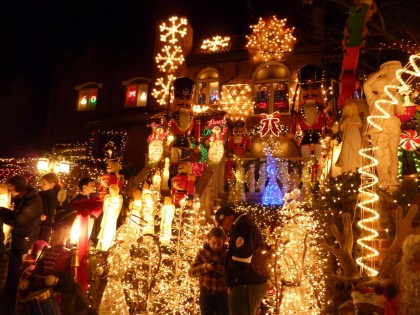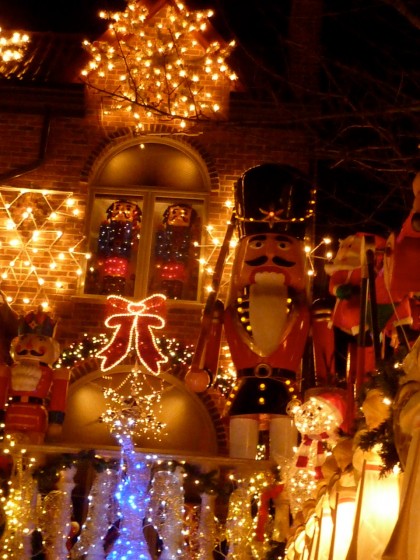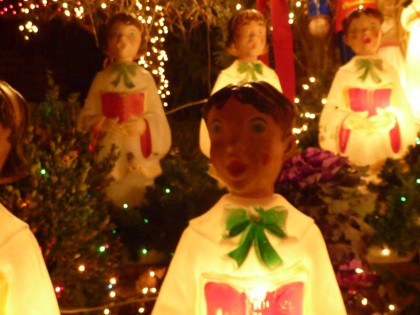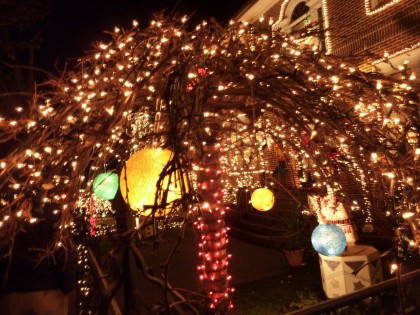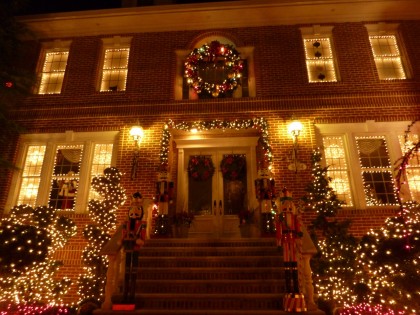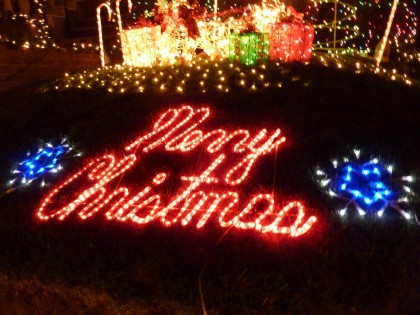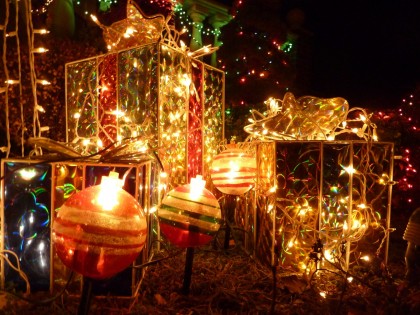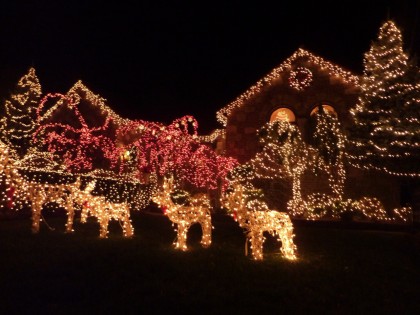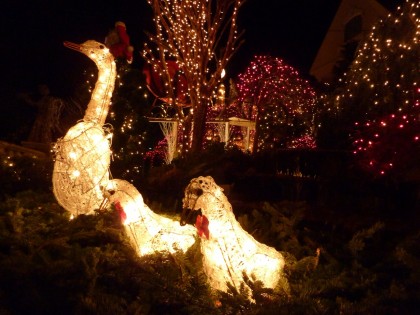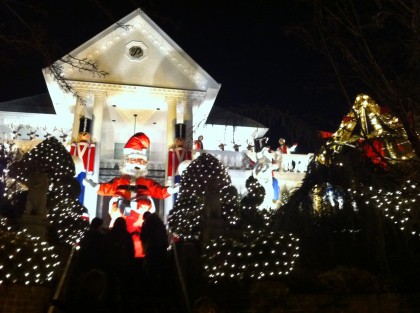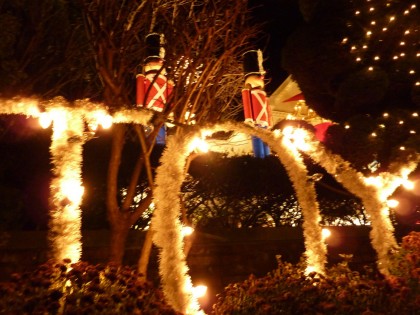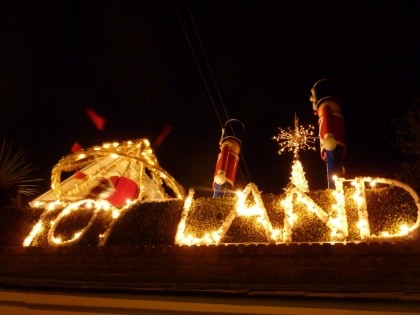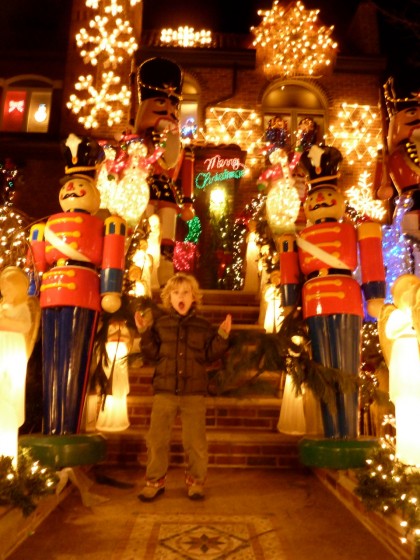 Where and when: [with thanks to the Dyker Lights Visitor's Guide]
11th Avenue to 13th Avenue and from 83rd to 86th Street
D/M trains to 18th Ave; R train to 86th Street
For best viewing visit in mid-December
Weekends tend to be better than weeknights
Visit between 7-9 pm for the most intense lighting
Want more?
And last but not least, there's a PBS documentary called Dyker Lights shot in 2001. Can't find that for view anywhere, although it airs on NYC PBS this year. Fuhgeddaboutit.