Literally. Flying. Before I go any further, let me note that February 1 was the one-year anniversary of the permit that gave us the green light on our remodel…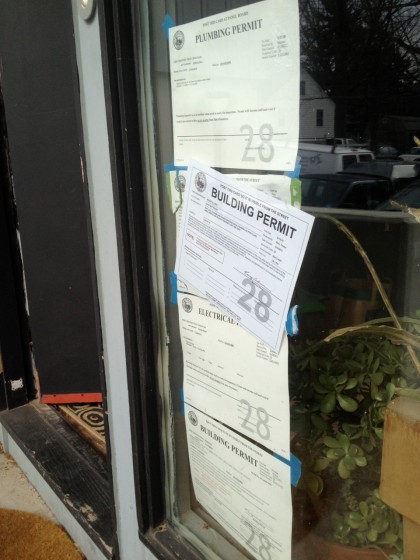 We're running out of window space.
So, about the dust. Two crews working today. David and Joe are prepping for the install of the deck ledger board…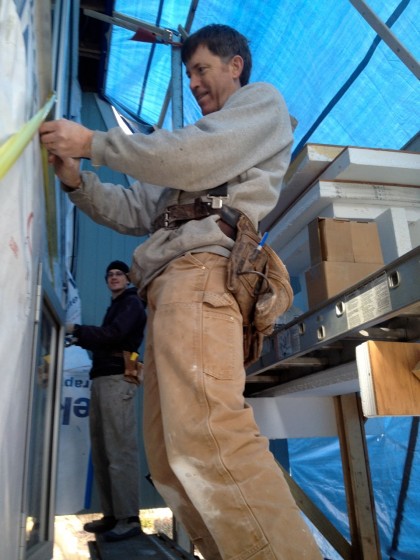 That should be done sometime after lunch and perhaps the siding will start to go up? Drilling holes through the insulation and into the wood behind it is definitely dusty.
Now that the walls are closed up downstairs, a plastering crew is busy making them look absolutely impeccable. Installing corner bead, taping, lathering on the drywall compound…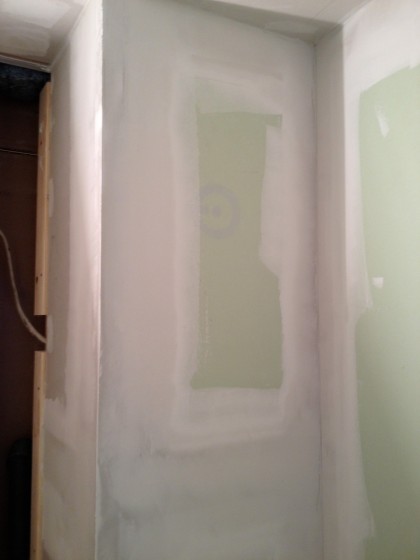 Oh, and sanding. Dusty.
More on the progress of both crews later.