On a whim, I bought an Ashe Magnolia, or Magnolia macrophylla var. ashei, about this time last year. It's a rare, native understory tree now endangered in its home state of Florida. Huge leaves — nearly 2′ long — are what drew me to it. But I was really looking forward to the 10″ flowers.
This spring, my gangly little 4′ stick of a tree rewarded me with a single blossom…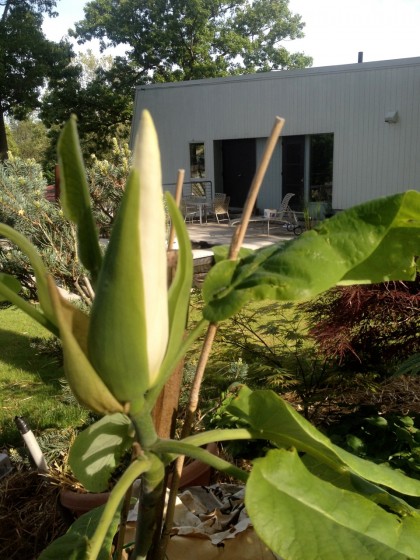 The next morning…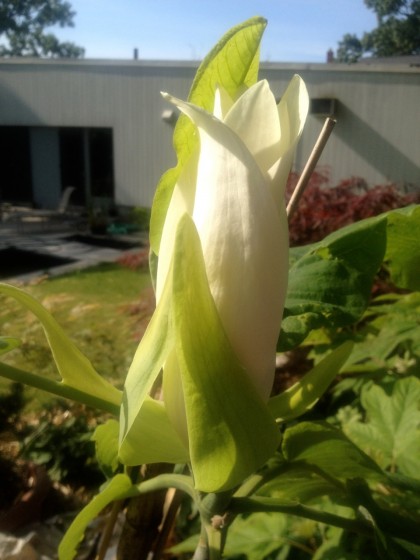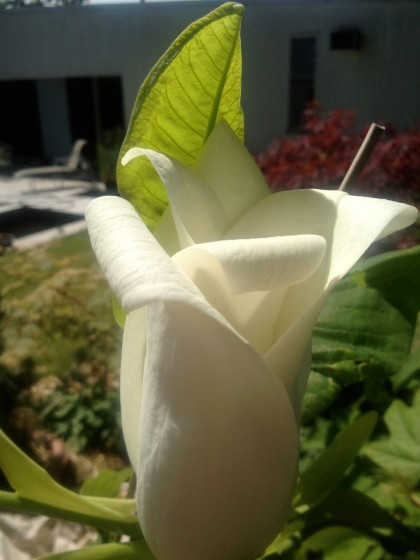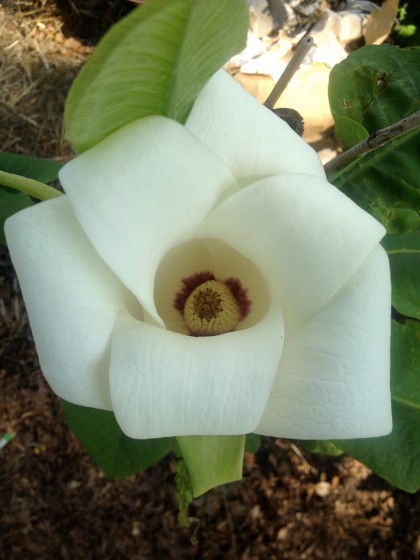 And then today…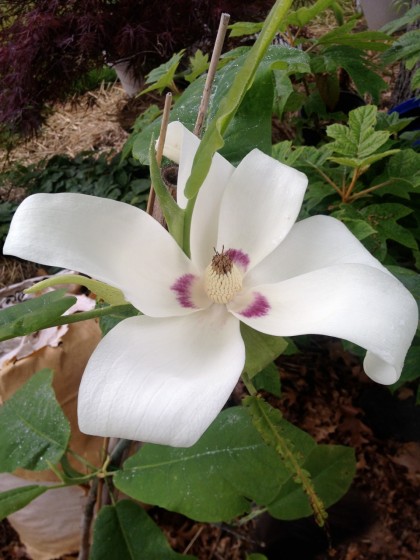 The petals curl up about an 1″ underneath, so it really does measure about 10″!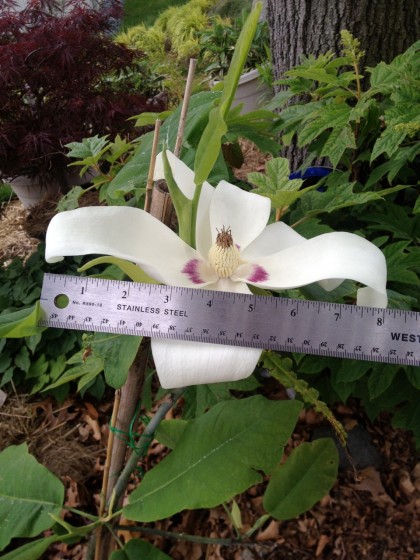 The scent is intoxicating!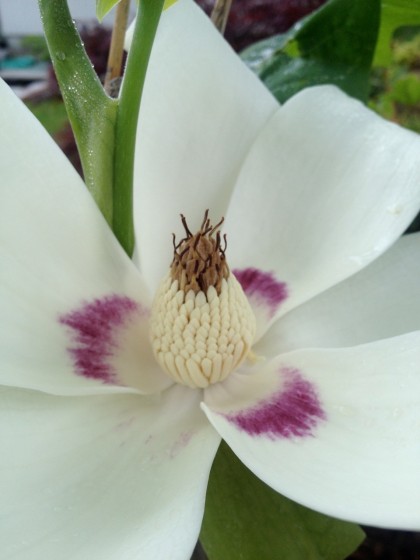 Our backyard now smells like a pricey brothel.